Cultura experienciascv.es - Turismo Comunidad Valenciana - Alicante ...
Transcripción del contenido de la página
Si su navegador no muestra la página correctamente, lea el contenido de la página a continuación
TURISMO CULTURAL                                                                                           CULTURAL TOURISM
Esta guía de experiencias incluye propuestas para                                                          This brochure of experiencies containes a proposal for
realizar actividades culturales de carácter general así                                                    cultural activities, including specific proposals for
como propuestas centradas en temáticas concretas.                                                          themes such as:

• Ruta de la Seda                                                                                          • Silk Road in Valencia Region
• Territorio Borgia                                                                                        • The Land of the Borgias
• Ruta del Grial                                                                                           • The Holy Grial Route
• Red de Arte Contemporáneo en entornos rurales                                                            • Rural Contemporary Art Network

Las propuestas publicadas son responsabilidad de la empresa ofertante y por tanto ajenas a                 The proposals published here are the responsibility of the companies that offer them and are not related to
Turisme Comunitat Valenciana, que se limita a facilitar su difusión. De acuerdo con el Real Decreto        the Valencian Tourist Board, which simply facilitates their dissemination. In accordance with Legislative
Legislativo 1/2007 de 16 de noviembre referido a defensa de consumidores y usuarios y demás                Royal Decree 1/2007 of 16 November on consumer and user protection and other aplicable legislation, the
legislación de aplicación, Turisme Comunitat Valenciana no se hace responsable de la organización,         Valencian Tourist Board accepts no liability for the organisation, hiring or execution of the specified
contratación o ejecución de los servicios detallados. La organización técnica y venta de los servicios     services. The technical organisation and sale of the services offer corresponds to the companies that offer
ofertados corresponde a las empresas ofertantes, así como el cumplimiento de las normas que las            them, as does compliance with the regulations that authorise them to carry out their activity in
habiliten para poder desarrollar su actividad de acuerdo con la normativa de aplicación, especialmente     accordance with the applicable legislation, especially with regard to travel agencies and travel packages.
en materia de agencias de viajes y viajes combinados. Asimismo, Turisme Comunitat Valenciana excluye       The Valencian Tourist Board is also exempt from any liability for damages that may result from any lack of
cualquier responsabilidad por los daños y perjuicios de toda naturaleza que puedan deberse a la falta de   truthfulness, accuracy and/or current applicability of the contents.
veracidad, exactitud, y/o actualidad de los contenidos.
Cada vez son más los turistas que demandan
las actividades culturales y la Comunitat
Valenciana, con sus 1.800 Bienes de Interés
Cultural y once Patrimonios Mundial, las puede
                                                    Turismo Cultural
ofrecer.
La Comunitat Valenciana posee un auténtico
                                                    Cultural Tourism
tesoro, un gran legado artístico y cultural de
antiguas civilizaciones. Arte rupestre, tesoros
de la época romana, joyas medievales,
arquitectura modernista y edificios vanguar-
distas. Tradiciones centenarias, legados
artesanales que aún perviven, festividades
populares y una cultura musical arraigada en
la memoria colectiva. En las siguientes
páginas se presentan, además, experiencias
agrupadas en cuatro rutas culturales.

More and more tourists are requesting cultural
activities and the Region of Valencia, with its
1,800 Assets of Cultural Interest and 11 World
Heritage Sites, is able to satisfy that demand.-
The Region of Valencia possesses an authen-
tic treasure trove, an amazing artistic and
cultural legacy from ancient civilisations. Cave
art, treasures from the Roman era, Medieval
jewels, Modernist architecture and ultramo-
dern buildings. Historic traditions, ancient arts
and crafts that have survived to the present
day, folk festivals and a music culture rooted in
the collective memory. The following pages
present experiences grouped into four cultural
routes.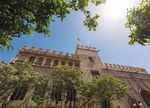 Ruta histórica                   de la morería, el zoco, el
                                                                                             barrio cristiano, el obrador
                                                                                                                             Dramatized                       Christian quarter, the
                                                                                                                                                              pottery workshop and the
                                                            Al-Aquas                         alfarero y el magnífico         historical route                 magnificent castle from
                                                            Alaquàs (Valencia)               castillo del siglo XVI,
                                                                                             descubriendo numerosos
                                                                                                                             Al-Aquas                         16th century, declared
                                                                                                                                                              National Historical Artistic
                                                                                             datos históricos, así como      Alaquàs (Valencia)               Monument in 1918. We will
                                                            DESCRIPCIÓN                      curiosidades de una vida                                         find out many historical
                                                            Ruta histórica teatralizada      cotidiana que no resulta        DESCRIPTION                      facts and curiosities of a
                                                            por el casco histórico de        tan lejana. La visita se        Dramatized historical route      daily life not so distant from
                                                            Alaquàs donde el trazado         complementa con un juego        in Alaquàs old quarter,          present times in many ways.
                                                            más antiguo del municipio        de pistas a lo largo del        where the oldest streets of      The visit is complemented
                                                            se transforma en un museo        recorrido y un tríptico con     the town become a living         with a clue game and a
                                                            etnológico viviente, donde       el mapa del itinerario con      ethnological museum and          leaflet that includes the
                                                            personajes que existieron        información de los puntos       characters from old times        itinerary and information of
                                                            en épocas pasadas y              de interés.                     and daily and historical         its spots of interest.
                                                            hechos cotidianos e                                              events will take us from the
                                                            históricos nos llevarán
Vía Heraclia Promoción del                                  desde el origen de la villa,
                                                                                                                             foundation of the village
Patrimonio y Turismo Cultural                               a finales de 1300, cuando
                                                                                                                             by the end of 1300, when
Tel: +34 645 987 382                                                                                                         it was a simple Muslim
                                                            era una simple alquería                                          hamlet, up to the expulsion
e-mail: evamartinez@viaheraclia.com                         musulmana, hasta la
www.viaheraclia.com                                                                                                          of the Moorish by Felipe III
                                                            expulsión de los moriscos a                                      in 1609. Accompanied by
                                                            manos de Felipe III en 1609.                                     several actors, we will travel
Vigencia / Validity                        Precio / Price   Acompañados de varios                                            in time visiting the Moorish
                                                            actores, viajaremos en el
Todo el año / All year round
                                           8€               tiempo visitando el barrio
                                                                                                                             quarter, the bazaar, the

                                                            Excursión                        INCLUYE
                                                                                             Entrada al Betlem de Tirisiti
                                                                                                                             Tirisiti Alcoy                   INCLUDES
                                                                                                                                                              Betlem ticket to Tirisiti
                                                            escolar al                       (representación teatral).       puppets school                   puppets performance.
                                                            Betlem de                        Talleres en el Casal del
                                                                                             Nadal.
                                                                                                                             excursion                        Handcraft in Casal del
                                                                                                                                                              Nadal.
                                                            Tirisiti en Alcoy                Guías oficiales.                Alcoi/Alcoy (Alicante)           Official guides.
                                                            Alcoi/Alcoy (Alicante)           Monitores.                                                       Instructors.
                                                                                             Juegos.                         DESCRIPTION                      Games.
                                                            DESCRIPCIÓN                                                      One-day school activity
                                                                                             INFORMACIÓN                     package that includes            ADDITIONAL
                                                            Paquete de actividades           ADICIONAL                                                        INFORMATION
                                                            escolares de un día que                                          official guides, instructors,
                                                                                             Precio por alumno, grupo        admission to the theatrical      Price per student, minimum
                                                            incluye guías oficiales,         mínimo 40 personas.                                              group 40 pax. From
                                                            monitores, entrada a la                                          performance of the Betlem
                                                                                             De lunes a viernes en           of Tirisiti in Alcoy, visits     Monday to Friday in school
                                                            representación teatral           temporada escolar a partir                                       season from November -
                                                            del Betlem de Tirisiti en                                        with workshops to the
                                                                                             de noviembre-diciembre.         Casal del Nadal, games           December.
                                                            Alcoy, visita con talleres al
Quality Tours Mariola                                       Casal del Nadal, juegos y                                        and dynamics. The school
Tel: +34 965 051 700                                        dinámicas. La excursión                                          trip starts at 10.30 am
e-mail: info@qtmariola.com                                  escolar empieza sobre las                                        with the reception of the
www.qtmariola.com                                           10.30h con la recepción del                                      group and ends at 3.30 pm.
                                                            grupo y finaliza a las 15.30h.                                   Recommended for primary
Vigencia / Validity                        Precio / Price   Recomendado para infantil,                                       and secondary school.
01/12/2020-25/12/2020 Excepto
miércoles, sábado y domingo/Except         15 €             primaria y secundaria.
Wednesday, Saturday and Sunday

2 |   Experiencias 2020 Turismo Cultural
Conoce la                       INCLUYE
                                                                                   Seguro.
                                                                                                               Discover the                    INCLUDES
                                                                                                                                               Insurance.
                                                   Comunitat                       Guía.                       Region of                       Guide.
                                                   Valenciana con                  Comida.
                                                                                   Autobús.
                                                                                                               Valencia with                   Food.
                                                                                                                                               Bus.
                                                   Starline                                                    Starline
                                                   Altea (Alicante)                INFORMACIÓN                 Altea (Alicante)                ADDITIONAL
                                                                                   ADICIONAL                                                   INFORMATION
                                                                                   Consultar la programación                                   Check the excursions
                                                   DESCRIPCIÓN                     de excursiones en la web    DESCRIPTION                     programme on the website
                                                   Enamórate de nuestra            o por teléfono. Toda la     Fall in love with our region.   or by phone. All the Region
                                                   tierra. Cada mes Starline       Comunitat Valenciana.       Every month Starline            of Valencia.
                                                   nos plantea una propuesta                                   suggests an interesting
                                                   interesante para conocer                                    proposal to get to know
                                                   la Comunitat Valenciana a                                   the Region of Valencia
                                                   través de excursiones, que                                  through excursions, which
                                                   realizamos un sábado de                                     we carry out on Saturday
Viajes Starline                                    cada mes. Nos permiten                                      once a month. They allow us
Tel: +34 963 280 351                               conocer sus diferentes                                      to get to know its different
e-mail: info@viajes-starline.es                    pueblos, tradiciones, cultura                               towns, traditions, culture
www.viajes-starline.es                             y gastronomía, disfrutando                                  and gastronomy, enjoying
                                                   de entornos muy diferentes                                  very different environments
Vigencia / Validity               Precio / Price   a lo largo de la geografía                                  throughout the Valencian
                                                   valenciana.                                                 geography.
Todo el año / All year round
                                  45 €

                                                   Bocairent,                      INCLUYE
                                                                                   Visita guiada de dos/dos
                                                                                                               Bocairent, a                    INCLUDES
                                                                                                                                               Guided tour lasting
                                                   pueblo bereber                  horas y media.              Berber town                     approximately 2 hours.
                                                   Bocairent (Valencia)                                        Bocairent (Valencia)

                                                   DESCRIPCIÓN                                                 DESCRIPTION
                                                   Ven a conocer uno de los                                    Come and see one of the
                                                   pueblos con más encanto                                     most charming villages in
                                                   de la Comunitat Valenciana                                  the Region of Valencia with
                                                   en una visita que nos                                       a tour that will take you
                                                   transportará siglos atrás.                                  back to past centuries. Feel
                                                   Sus callejuelas laberínticas                                like a child again as you
                                                   y sus espectaculares cuevas                                 enjoy its winding streets
                                                   excavadas en la roca                                        and spectacular caves dug
                                                   nos harán disfrutar como                                    into the rock. We will also
                                                   niños. Además, visitaremos                                  visit the San Blas ice house
La Saria Turismo                                   la Cava de San Blas y la                                    and the monumental bull
Tel: +34 635 120 029                               monumental plaza de toros                                   ring that is carved into the
e-mail: info@lasaria.com                           ¡excavada en la roca!                                       rock!
www.lasaria.com

Vigencia / Validity               Precio / Price
Todo el año / All year round
                                  10 €
                                                                                                                                                Experiencias 2020 Turismo Cultural   | 3
La espada                      insistirá en su visión realista
                                                                                           y práctica de las cosas.
                                                                                                                             The lost sword                   history of this place, enjoy a
                                                                                                                                                              miniature battle recreation,
                                                            perdida de                     Durante el recorrido los          of King James I                  look for the lost sword of
                                                            Jaume I                        niños podrán jugar mientras
                                                                                           conocen la historia de este
                                                                                                                             El Puig de Santa Maria           king James I and can be
                                                                                                                                                              photographed dressed as a
                                                            El Puig de Santa Maria         lugar, disfrutarán de una         (Valencia)                       knight in our photocall.
                                                            (Valencia)                     recreación de la batalla
                                                                                           en miniatura, buscarán la         DESCRIPTION                      INCLUDES
                                                                                           espada perdida de Jaume           The Mercedarian monk             Dramatised visit.
                                                            DESCRIPCIÓN                    I y podrán hacerse fotos
                                                            Visita teatralizada a la                                         Eufrasio, Eu for friends, has
                                                                                           vestidos de caballeros en         volunteered to show the
                                                            ermita de Sant Jordi           nuestro photocall.
                                                            en la que el monje                                               Hermitage of St. George to
                                                            mercedario Eufrasio, Eu                                          tourists. But during the tour
                                                                                           INCLUYE                           is interrupted by Sonia, a
                                                            para los amigos, se ha         Visita teatralizada.
                                                            ofrecido voluntario para                                         woman who claims to be
                                                            mostrar la Ermita de Sant                                        the daughter of the last
Calderona Viva                                              Jordi a los turistas. Pero                                       guardians of the hermitage.
Tel: +34 626 679 579                                        durante el recorrido se ve                                       Eu will try to explain to the
e-mail: info@calderonaviva.com                              interrumpido por Sonia, una                                      visitors his version of the
www.calderonaviva.com                                       mujer que dice ser la hija                                       history of the battle of El
                                                            de los últimos guardeses                                         Puig, but Sonia will insist on
                                                            de la ermita. Eu tratará de                                      his realistic and practical
Vigencia / Validity                        Precio / Price                                                                    vision of things.
                                                            explicar a los visitantes su
Todo el año / All year round
                                           8€               versión de la historia de la                                     During the tour children can
                                                                                                                             play while they know the
                                                            batalla del Puig, pero Sonia

                                                            La huella de                   plazas emblemáticas
                                                                                           de la población, hasta
                                                                                                                             The mark of                      and emblematic squares up
                                                                                                                                                              to the castle.
                                                            Jaume I en                     llegar al castillo, donde se      James I in
                                                            El Puig                        descubrirán las respuestas.       El Puig                          ADDITIONAL
                                                                                                                                                              INFORMATION
                                                            El Puig de Santa Maria         INFORMACIÓN                       El Puig de Santa Maria           Duration: 1h 30 min.
                                                            (Valencia)                     ADICIONAL                         (Valencia)                       Meeting point: at 12h (at
                                                                                           Duración: 1h y 30 min.                                             19h in July and August), at
                                                                                           Punto de encuentro: a las                                          the steps of the Church of
                                                            DESCRIPCIÓN                    12h. (excepto julio y agosto:     DESCRIPTION                      the Royal Monastery.
                                                            Un agradable recorrido         a las 19h) en las escalinatas     A nice tour through El           Check scheduled dates.
                                                            por El Puig traslada al        de la Iglesia del Real            Puig takes visitors back         Possibility of visits for
                                                            visitante a la época en        Monasterio.                       to the time when Jaume I         groups, in different
                                                            la que Jaume I planificó       Consultar fechas                  planned the reconquest of        languages and at other
                                                            la conquista de València.      programadas.                      València. What happened          times, upon request. Check
                                                            ¿Qué acontecía en aquellos     Posibilidad de visitas para       in those days ? How              prices. Groups between
                                                            tiempos? ¿Cómo se planteó      grupos, en diferentes             was the planning of the          21 and 25 people: 6€ per
TOURIST INFO EL PUIG DE                                     desde aquí la conquista?       idiomas y en otras fechas,        Reconquista? What did the        person.
SANTA MARIA                                                 ¿Cómo eran en aquel            previa reserva. Consultar         castle and its surroundings      This route is not accessible
Tel: +34 961 959 029                                        entonces el castillo y sus     precios. Grupos de entre          look like at the time?           to people in wheelchairs.
e-mail: elpuig@touristinfo.net                              inmediaciones?                 21 y 25 personas: 6€ por          We will find the answers
www.elpuigturistico.net                                     Comenzando el recorrido        persona.                          on our walk from the steps
                                                            en las escaleras de la         Esta ruta no es accesible         of the Church of the Royal
Vigencia / Validity                        Precio / Price   iglesia del Real Monasterio    para personas en silla de         Monastery of Santa Maria
                                                            de Santa María del Puig,                                         del Puig, crossing streets
Todo el año / All year round
                                           1€               atravesando calles y
                                                                                           ruedas.

4 |   Experiencias 2020 Turismo Cultural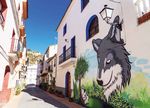 Conoce la                      Despídete de su pueblo
                                                                               paseando en el tren
                                                                                                                Learn about                     the tourist train to explore
                                                                                                                                                the town.
                                                auténtica reina                turístico para terminar de       the true queen
                                                de Elche                       descubrir la villa.              of Elche                        INCLUDES
                                                                                                                                                Guided tour of the
                                                Elx/Elche (Alicante)           INCLUYE                          Elx/Elche (Alicante)            archaeological site of La
                                                                               Visita interpretada al                                           Alcudia.
                                                DESCRIPCIÓN                    Yacimiento Arqueológico          DESCRIPTION                     Typical local lunch in a
                                                La Dama de Elche es una        de la Alcudia.                   La Dama de Elche is one of      restaurant in Camp d'Elx.
                                                de las esculturas más          Comida típica ilicitana en       the most famous sculptures      Admission to Elche's
                                                famosas del mundo. En el       un restaurante del Camp          in the world. At the            Archaeology and History
                                                yacimiento arqueológico        d'Elx.                           archaeological site of La       Museum.
                                                de La Alcudia descubrirás      Entrada al Museo                 Alcudia you will discover the   Ride on the tourist train
                                                el lugar exacto donde          Arqueológico y de Historia       exact place where it was        through the historic part
                                                apareció. Una vez              de Elche.                        discovered. Once the tour is    of Elche.
                                                finalizada la visita, comida   Viaje en tren turístico por el   over, we will have lunch at
                                                                               centro histórico de Elche.
Avanzatour                                      en un restaurante del                                           a country restaurant near
Tel: +34 639 693 828                            campo de Elche. Tras                                            Elche. After lunch we will
e-mail: info@avanzatour.es                      la comida, una visita al                                        visit Elche's Archaeology
www.avanzatour.es                               Museo Arqueológico y de                                         and History Museum, where
                                                Historia de Elche permite                                       you'll discover how the
                                                seguir descubriendo cómo                                        city has evolved from the
Vigencia / Validity            Precio / Price   evolucionó la ciudad                                            time of La Dama to the
Todo el año / All year round
                               94 €             desde los tiempos de la
                                                Dama hasta la actualidad.
                                                                                                                present day. And to round
                                                                                                                off the day, take a ride on

                                                Español en la                  INCLUYE
                                                                               Alojamiento con desayuno,
                                                                                                                Learn                           Accommodation in hotels
                                                                                                                                                or B&B (depending on
                                                montaña                        3 horas de clase diarias,        Spanish in the                  availability).
                                                Fanzara (Castellón)            actividades guiadas y
                                                                               tránsfers (ida y vuelta)
                                                                                                                mountains                       INCLUDES
                                                                               desde València.                  Fanzara (Castellón)             Accommodation with
                                                DESCRIPCIÓN                                                                                     breakfast, 3 hours of class
                                                Aprende y practica español                                      DESCRIPTION                     per day, guided activities
                                                durante una semana en                                           Learn and practice              and transfers (return trip)
                                                un entorno único: la Sierra                                     Spanish during one week         from Valencia.
                                                de Espadán. Disfruta del                                        in a unique environment:
                                                español descubriendo                                            the Sierra de Espadán.
                                                la historia, la cultura, el                                     Enjoy learning Spanish
                                                entorno, la gastronomía.                                        discovering the history,
                                                Vive el español con las                                         culture, environment
                                                clases y las actividades                                        and gastronomy of the
                                                complementarias
SPAINISH                                        diseñadas exclusivamente
                                                                                                                Region of Valencia. Live
Tel: +34 677 709 109                                                                                            Spanish with classes and
                                                para ti. Inmersión en                                           complementary activities
e-mail: info@spainish.es                        español, clases diseñadas
www.spainishtravel.com                                                                                          exclusively designed
                                                para ti complementadas                                          for you. Immersion in
                                                con las actividades guiadas                                     Spanish, classes designed
Vigencia / Validity            Precio / Price   por profesionales. El                                           for you complemented
                                                alojamiento son hoteles
Todo el año / All year round
                               1.150 €          o B&B (dependiendo de
                                                                                                                with activities guided
                                                                                                                by professionals.
                                                disponibilidad).
                                                                                                                                                 Experiencias 2020 Turismo Cultural   | 5
Segway                       INCLUYE
                                                                                         Seguros, cursillo de
                                                                                                                       Choco Segway                    INCLUDES
                                                                                                                                                       Insurances, training
                                                            Chocolate Tour               aprendizaje, guía en          Tour                            course, guide, city tour and
                                                            La Vila Joiosa/              idiomas, tour de la ciudad    La Vila Joiosa/                 entrance to the chocolate
                                                                                         y entrada al museo en                                         museum in one of its
                                                            Villajoyosa (Alicante)       una de sus fábricas con       Villajoyosa (Alicante)          factories with chocolate
                                                                                         degustación de chocolates.                                    tasting.
                                                            DESCRIPCIÓN                                                DESCRIPTION
                                                            Tour guiado original,        INFORMACIÓN                   Original, fun and cultural      ADDITIONAL
                                                            divertido y cultural en      ADICIONAL                     guided tour in segways          INFORMATION
                                                            vehículos segways para       Punto de encuentro:           vehicles to discover the city   Meeting point: mouth of the
                                                            conocer la ciudad del        desembocadura del río         of chocolate, Villajoyosa.      Amadorio River. Next to the
                                                            chocolate, Villajoyosa.      Amadorio. Junto a la playa.   A tour of the old town, with    beach.
                                                            Recorrido por su casco                                     its typical old fishermen's
                                                            viejo, con sus típicas                                     houses painted in different
                                                            antiguas casas de                                          colours, the seafront
Costa Blanca Tour Services                                  pescadores pintadas                                        promenade and hidden
Tel: +34 607 333 300                                        de colores diferentes, el                                  coves. We will end up in one
e-mail: info@costablancatour.com                            paseo marítimo y calas                                     of its chocolate factories
www.costablancatour.com                                     escondidas. Terminaremos                                   to see its chocolate
                                                            en una de sus fábricas                                     museum and taste several
                                                            de chocolate para ver su                                   chocolates.
Vigencia / Validity                        Precio / Price   museo del chocolate y
Todo el año / All year round
                                           45 €             degustar chocolates.

                                                            Experiencia                  de cafetería y terraza con
                                                                                         unas vistas espectaculares
                                                                                                                       Modernist                       Magdalena and the site of
                                                                                                                                                       La Mola.
                                                            modernista                   del Santuario de María        experience
                                                            Novelda (Alicante)           Magdalena y del paraje de     Novelda (Alicante)              INCLUDES
                                                                                         La Mola.                                                      Lunch in La Mola
                                                                                                                                                       Restaurant.
                                                            DESCRIPCIÓN                  INCLUYE                       DESCRIPTION                     Guided tour of the main
                                                            Visita guiada por los        Comida en Restaurante         Guided tour of the main         modernist attractions of
                                                            principales atractivos       La Mola.                      modernist attractions           Novelda.
                                                            modernistas de Novelda       Visita guiada a los           of Novelda (including
                                                            (incluida Casa Museo         principales atractivos        Modernist House Museum),
                                                            Modernista), visita guiada   modernistas de Novelda.       guided tour of La Mola
                                                            al Castillo La Mola y al                                   Castle and Santa María
                                                            Santuario Santa María                                      Magdalena Sanctuary. End
                                                            Magdalena. Finaliza la                                     the experience having lunch
                                                            experiencia con una                                        at La Mola Restaurant,
                                                            comida en el Restaurante                                   which offers Mediterranean
SILVOTURISMO MEDITERRANEO                                   La Mola, que ofrece                                        and traditional cuisine, as
Tel: +34 965 376 231                                        cocina mediterránea y                                      well as a variety of tapas
e-mail: correo@silvoturismo.com                             tradicional, así como una                                  and different menus at
www.silvoturismo.com                                        gran variedad de tapas y                                   affordable prices (see
                                                            diferentes menús a precios                                 conditions). It has an
Vigencia / Validity                        Precio / Price   asequibles (consultar                                      elegant living room and
                                                            condiciones). Cuenta                                       cafeteria area and terrace
Todo el año / All year round
                                           35 €             con un elegante salón-                                     with spectacular views of
                                                            comedor además de zona                                     the Sanctuary of María
6 |   Experiencias 2020 Turismo Cultural
Juego de                       la serie sobre las mismas
                                                                                    localizaciones, con los
                                                                                                                     Game of                         mini-concerts of piano
                                                                                                                                                     and violoncello. Try the
                                                     Tronos en                      fantásticos miniconciertos       Thrones                         most evocative dishes in a
                                                     Peñíscola: vive                de piano y violonchelo.
                                                                                    Saborea los platos más
                                                                                                                     Peñíscola: live                 delicious themed menu.

                                                     la experiencia                 evocadores en un delicioso       the exclusive                   INCLUDES
                                                     exclusiva                      menú temático.                   experience                      Games Of Thrones themed
                                                                                                                                                     menu.
                                                     Peñíscola/Peníscola            INCLUYE                          Peñíscola/Peníscola             Private live concert: piano
                                                     (Castellón)                    Menú temático Juego de           (Castellón)                     and violoncello.
                                                                                    Tronos.                                                          Entrance to the Castle's
                                                                                    Concierto privado en                                             Gardens.
                                                     DESCRIPCIÓN                                                     DESCRIPTION
                                                                                    directo: piano y violonchelo.                                    Guided tour to the filming
                                                     Vive una experiencia                                            Live an indelible experience
                                                                                    Entrada a los Jardines del                                       locations with pictures.
                                                     imborrable de turismo                                           in Peñíscola, the mythical
                                                                                    Castillo.
                                                     de cine en Peñíscola, la                                        city of the Queen of
                                                                                    Ruta guiada e interpretada                                       ADDITIONAL
                                                     mítica ciudad de la Reina                                       Dragons, Meereen.
                                                                                    por los escenarios con                                           INFORMATION
Explora Maestrat                                     de Dragones, Meereen.
                                                                                    imágenes.
                                                                                                                     Take a walk around the
                                                                                                                                                     The experience is also
Tel: +34 630 196 296                                 Recorre los espectaculares                                      spectacular settings where
                                                                                                                                                     available without the
e-mail: visitepeniscola@gmail.com                    escenarios donde se                                             the most watched series of
                                                                                    INFORMACIÓN                                                      themed menu.
www.exploramaestrat.com                              rodó la serie más vista                                         all time was filmed and feel
                                                                                    ADICIONAL
                                                     de todos los tiempos y                                          like one of its characters.
                                                                                    La experiencia también
                                                     siéntete como uno de sus                                        Get excited by listening the
Vigencia / Validity                 Precio / Price                                  puede venderse
                                                     personajes. Emociónate                                          unforgettable live melodies
                                                                                    separadamente, sin menú
Todo el año / All year round
                                    45 €             al escuchar en vivo las
                                                                                    temático.
                                                                                                                     of the series on the same
                                                     melodías inolvidables de                                        locations, with the fantastic

                                                     Cuevas de                      ampliación de la vivienda,
                                                                                    como silos para almacenar
                                                                                                                     Cuevas de                       early nineteenth century
                                                                                                                                                     some of these caves served
                                                     La Villa de                    cereal y también hasta           La Villa of                     as ossuaries, specifically
                                                     Requena                        principios del siglo XIX
                                                                                    algunas de estas cuevas
                                                                                                                     Requena                         the one that belonged to
                                                                                                                                                     the Church of el Salvador.
                                                     Requena (Valencia)             sirvieron como osario,           Requena (Valencia)              But perhaps the most
                                                                                    concretamente el que                                             important and recent use
                                                     DESCRIPCIÓN                    perteneció a la Iglesia del      DESCRIPTION                     of some of these caves has
                                                     Las Cuevas de la Villa,        Salvador. Pero quizás el uso     The Cuevas de la Villa, one     been for the elaboration
                                                     uno de los atractivos          más importante y reciente        of the most important           and conservation of wines.
                                                     turísticos más importantes     de algunas de estas cuevas       tourist attractions of our      The visit to the cellar-cave
                                                     de nuestra ciudad, fueron      ha sido para la elaboración      city, were excavated in         allows us to know the
                                                     excavadas en época             y conservación de vinos.         Muslim times by drilling        elements for the production
                                                     musulmana al perforar la       La visita a la bodega-           the limestone tuff and clay     of wine such as trullos,
                                                     toba caliza y la arcilla que   cueva nos permite conocer        that make up the subsoil        piqueras, trulletas and jars.
                                                     componen el subsuelo de        los elementos para la            of La Villa. Currently the
                                                                                    elaboración del vino como                                     INCLUDES
Ayuntamiento de Requena                              la Villa. Actualmente el
                                                                                    los trullos, las piqueras, las
                                                                                                                     tour consists of 22 caves,
Tel: +34 962 301 200                                 recorrido está formado                                          around 1,200 square meters. Audio-guide.
                                                     por 22 cuevas, alrededor       trulletas y las tinajas.         During the visit to the
e-mail: turismo@requena.es
www.requena.es                                       de 1.200 metros cuadros.                                        caves you can learn about
                                                     Durante la visita a las        INCLUYE                          different uses they have
                                                     cuevas se pueden conocer       Audio guía.                      had over time. They were
Vigencia / Validity                 Precio / Price
                                                     los diferentes usos que                                         used as an extension of
Todo el año / All year round
                                    4€               han tenido a lo largo del                                       the house, as silos to store
                                                     tiempo. Se utilizaron como                                      cereal and also until the

                                                                                                                                                      Experiencias 2020 Turismo Cultural   | 7
Papá no quiero                 visita inolvidable. Durante
                                                                                           el recorrido veremos
                                                                                                                          Daddy, I don't                   only Mediaeval window
                                                                                                                                                           that is still preserved, as
                                                            ir al museo                    cómo eran las casas de         want to go to                    well as the distinguished
                                                            Sagunto (Valencia)             los caballeros y cómo
                                                                                           vivían. Contemplaremos
                                                                                                                          the museum                       Casa dels Berenguers,
                                                                                                                                                           whose stories are still to
                                                                                           la importancia de la           Sagunto (Valencia)               be unveiled. The mind-
                                                            DESCRIPCIÓN                    imponente Iglesia de                                            blowing pieces that the
                                                            Sagunto histórico para         Santa María, así como          DESCRIPTION                      History Museum of Sagunto
                                                            familias aventureras.          la distinguida Casa dels       Ancient Sagunto for              holds, will not leave you
                                                            Visitas tematizadas para       Berenguer. Las increíbles      adventurous families.            indifferent. We will also
                                                            que pequeños y mayores         piezas que alberga el          Themed visits for children       visit the Jewish quarter's
                                                            jueguen, aprendan y se         Museo Histórico de Sagunto     and adults to play, learn        winding streets, where the
                                                            diviertan, incluso en el       no os dejarán indiferentes.    and have fun... even at the      genuine Mediaeval urban
                                                            Museo Arqueológico de          ¡Prometemos no aburriros!      Archaeological Museum of         plan is still preserved. We
                                                            Sagunto. Esta aventura,        También visitaremos las        Sagunto. This adventure,         will appreciate its evolution
                                                            donde los más pequeños         estrechas callejuelas del      where both children              and the facade of a very
                                                            se lo pasarán tan bien         barrio de la Judería y el                                       special house. Our last stop
Explora Sagunto                                             como sus padres, nos           Teatro Romano, donde
                                                                                                                          and adults will have a
                                                                                                                                                           will be the Roman Theatre.
Tel: +34 611 172 290                                                                                                      great time, will take us to
                                                            llevará a descubrir la         nos maravillaremos             discover the town while          It was awarded as the first
e-mail: hola@explorasagunto.com                             ciudad jugando de una          imaginando cómo reían y        playing in an amusing and        national monument of
www.explorasagunto.es                                       forma amena y divertida.       actuaban sus moradores.        entertaining way. Along the      Spain.
                                                            A lo largo del recorrido,                                     visit, various games and
Vigencia / Validity                        Precio / Price   realizaremos distintos                                        workshops will be offered.
                                                            juegos y talleres en lugares
Todo el año / All year round
                                           8€               emblemáticos y rincones
                                                                                                                          We will explore unnoticed
                                                                                                                          hidden corners, such as the
                                                            escondidos, para hacer una

                                                            Viajes                         monitores. Escapadas de
                                                                                           corta duración (3 días)
                                                                                                                          School trips:                    natural heritage treasured
                                                                                                                                                           by the Region of Valencia.
                                                            escolares:                     cuyo objetivo es facilitar     discover the
                                                            descubre la                    el descubrimiento del
                                                                                           patrimonio cultural y
                                                                                                                          Region of                        INCLUDES
                                                                                                                                                           Full-board accomodation.
                                                            Comunitat                      natural que atesora la         Valencia                         Instructors.
                                                            Valenciana                     Comunitat Valenciana.          València (Valencia)              Tickets and activities.
                                                            València (Valencia)            INCLUYE                                                         ADDITIONAL
                                                                                           Alojamiento con pensión        DESCRIPTION                      SERVICES
                                                            DESCRIPCIÓN                    completa.                      Life is like a book and those    Water sports: €18
                                                            La vida es como un libro       Monitores.                     who do not travel only           Multiadventure hostel
                                                            y aquel que no viaja sólo      Entradas y actividades.        read a page. Traveling is        Actio: €16
                                                            lee una página. Viajar                                        discovering, learning, living    Tickets theme park: €29
                                                            es conocer, aprender,          SERVICIOS ADICIONALES          twice in one life. That is
                                                            vivir dos veces en una         Actividades náuticas: 18 €     why at Actio we want to          ADDITIONAL
                                                                                           Multiaventura albergue         make your work easier so         INFORMATION
Actio Activitats                                            misma vida. Por eso
                                                                                           Actio: 16 €                    you can take your students       The trips take place
Tel: +34 963 741 156                                        desde Actio queremos
                                                            facilitarte el trabajo para    Suplemento entradas            to discover and learn with       throughout the territory of
e-mail: actio@actioactivitats.com                                                                                         a wide range of school
                                                            que puedas llevar a tus        parque temático: 29 €                                           the Region of Valencia.
www.actioactivitats.com                                                                                                   trips and always with the
                                                            alumnos a descubrir y
                                                            aprender con una oferta        INFORMACIÓN ADICIONAL          support of our instructors.
Vigencia / Validity                        Precio / Price   de viajes escolares muy        Los viajes tienen lugar        Short breaks (3 days) whose
                                                                                           por todo el territorio de la   objective is to facilitate the
Todo el año / All year round
                                           130 €            variada y siempre con
                                                            el apoyo de nuestros           Comunitat Valenciana.          discovery of cultural and

8 |   Experiencias 2020 Turismo Cultural
Mitos y                          ciudad, esa que no aparece
                                                                                   en las guías pero que pasa
                                                                                                                 Myths and                       but passed from parents
                                                                                                                                                 to child. From the things
                                                  leyendas a                       de padres a hijos. Desde      legends of                      that happened near the
                                                  la luna de                       los sucesos que ocurrieron
                                                                                   cerca de la Catedral hasta
                                                                                                                 València                        Cathedral to the details of
                                                                                                                                                 the Silk Exchange (Lonja de
                                                  València                         los detalles de la Lonja de   València (Valencia)             la Seda).
                                                  València (Valencia)              la Seda.
                                                                                                                 DESCRIPTION                     ADDITIONAL
                                                                              INFORMACIÓN                        Walking tour through the        INFORMATION
                                                  DESCRIPCIÓN                 ADICIONAL                                                          Night tour.
                                                  Pasearemos por el centro                                       historical centre to know
                                                                              Ruta nocturna.                     the other side of València,
                                                  histórico para conocer la
                                                  otra cara de València, la                                      which is full of mysteries
                                                  que está llena de misterios                                    and legends. You will know
                                                  y leyendas. Todo ello a la                                     what to be "a la luna de
                                                  luna de València. En esta                                      València" means, a popular
                                                  ruta te descubrimos el                                         saying. You will discover its
DescubreValencia                                  significado de este dicho                                      meaning during our tour.
Tel: +34 610 622 998                              popular. Con casi 2200 años                                    With nearly 2200 years
e-mail: reservas@descubrevalencia.es              de historia a sus espaldas,                                    of history, almost every
www.descubrevalencia.es                           prácticamente cada rincón                                      corner of València has its
                                                  de València tiene su mito,                                     myth, legend and mystery.
                                                  su leyenda o su misterio.                                      Night route through the
Vigencia / Validity              Precio / Price                                                                  city centre discovering
                                                  Visita nocturna de València
Todo el año / All year round
                                 12 €             para recorrer el centro                                        another València that does
                                                                                                                 not appear in the guides
                                                  histórico descubriendo otra

                                                  Descubre la                      las Artes y las Ciencias es
                                                                                   imprescindible si piensas
                                                                                                                 Discover the                    INCLUDES
                                                                                                                                                 Guided tour and tickets.
                                                  Ciudad de las                    venir a València.             City of Arts and
                                                  Artes y las                      INCLUYE
                                                                                                                 Sciences
                                                  Ciencias                         Visita guiada y entradas.     València (Valencia)
                                                  València (Valencia)
                                                                                                                 DESCRIPTION
                                                  DESCRIPCIÓN                                                    This route is specific to go
                                                  Esta ruta es específica                                        on a tour around the whole
                                                  para hacer un recorrido                                        City of Arts and Sciences,
                                                  de toda la Ciudad de las                                       the most modern part of
                                                  Artes y las Ciencias, la parte                                 València. The combined
                                                  más moderna de València.                                       ticket lets us visit several
                                                  La entrada combinada                                           of its buildings such as the
                                                  da acceso a varios de sus                                      Science Museum Príncipe
DescubreValencia                                  edificios, el Museo de las                                     Felipe or the Oceanogràfic,
Tel: +34 610 622 998                              Ciencias Príncipe Felipe o                                     as well as a guided visit
e-mail: reservas@descubrevalencia.es              el Oceanográfico, además                                       along the whole complex,
www.descubrevalencia.es                           de una visita guiada por                                       seeing the spectacular
                                                  todo el complejo, viendo                                       city created by Santiago
                                                  la espectacular ciudad                                         Calatrava and the function
Vigencia / Validity              Precio / Price
                                                  creada por Calatrava y la                                      of each building.
Todo el año / All year round
                                 55 €             función de cada uno de
                                                  ellos. Visitar la Ciudad de
                                                                                                                                                  Experiencias 2020 Turismo Cultural   | 9
Visita guiada                  los mejores centros de
                                                                                            formación de cantantes
                                                                                                                           Palau de les                     be included, which is one of
                                                                                                                                                            the best lyric artists training
                                                             al Palau de les                líricos.                       Arts guided                      centres.
                                                             Arts. Opera                    INFORMACIÓN
                                                                                                                           tour. Opera                      ADDITIONAL
                                                             València                       ADICIONAL                      House València                   INFORMATION
                                                             València (Valencia)            Visitas todos los días.        València (Valencia)              Open every day. Duration
                                                                                            Duración 1 hora, en                                             1 hour, in English and
                                                                                            castellano e inglés.                                            Spanish. Info: visitalesarts@
                                                             DESCRIPCIÓN                    Info: visitalesarts@           DESCRIPTION                      dtaocioyturismo.com
                                                             Visita uno de los centros      dtaocioyturismo.com            The Palau de les Arts            672 06 25 23.
                                                             artísticos y culturales        672 06 25 23.                  Reina Sofía, designed
                                                             más importantes a nivel                                       by Santiago Calatrava,
                                                             mundial y un referente de la                                  houses one of the most
                                                             vanguardia arquitectónica                                     important artistic and
                                                             internacional. Durante                                        cultural centres worldwide
                                                             su recorrido accederás                                        and is a highly relevant
DTA, ocio y turismo S.L                                      a los recintos donde                                          international architectural
Tel: +34 606 322 272                                         tienen lugar las grandes                                      reference. During the tour,
e-mail: manyon@dtaocioyturismo.com                           representaciones                                              visitors will access the areas
www.dtaocioyturismo.com                                      operísticas y musicales                                       where opera and musical
                                                             que el Palau de les Arts                                      performances offered by
Vigencia / Validity                         Precio / Price   ofrece cada temporada.                                        Palau de les Arts take place
                                                             También visitarás el Centre                                   each season. A visit to the
Todo el año / All year round
                                            11 €             de Perfeccionament de                                         Centre de Perfeccionament
                                                             Plácido Domingo, uno de                                       Plácido Domingo will also

                                                             Siéntete fallero               esta experiencia de fiesta y
                                                                                            tradición.
                                                                                                                           Feel like a                      fire. All in one experience of
                                                                                                                                                            festival and tradition.
                                                             por un día                                                    fallero for one
                                                             València (Valencia)            INCLUYE
                                                                                            Guía acompañante durante
                                                                                                                           day                              INCLUDES
                                                                                                                                                            Guide for the whole day.
                                                                                            toda la jornada.               València (Valencia)              Lunch: Valencian chicken
                                                             DESCRIPCIÓN                    Comida: paella valenciana                                       and rabbit paella, with
                                                             Vive las Fallas en València    de pollo y conejo, con agua    DESCRIPTION                      water and wine.
                                                             de una forma divertida,        y vino.                        Experience the Fallas in         Dinner: traditional filled
                                                             cultural y única. Adéntrate    Cena: bocadillo tradicional,   València in an entertaining,     baguette, water and wine.
                                                             en el mundo fallero por        agua y vino.                   cultural and unique way.         Three tickets for beer and
                                                             excelencia: aquel que          Tres tickets de consumición    Venture into the world           soft drinks.
                                                             se vive en el tradicional      para cerveza y refrescos.      of the Fallas with one of        Fallero smock and kerchief.
                                                             barrio del Carmen de           Blusón y pañuelo fallero.      the quintessential fallero
                                                             València, en el mismo                                         groups in València's             ADDITIONAL
                                                             centro de la ciudad.           SERVICIOS                      traditional Barrio del           SERVICES
                                                             Podrás formar parte de         ADICIONALES                                                     Children can take part in
Manolo Travel                                                una de las comisiones          Niños participantes en la
                                                                                                                           Carmen neighbourhood,
                                                                                                                                                            the Fallero for one day
Tel: +34 961 364 023                                                                                                       right in the city centre.
                                                             falleras del sector como       experiencia Fallero por un     You'll be joining one of the     experience: €50
e-mail: info@manolotravel.es                                 uno más. Participa en          día: 50 €                      Fallas commissions as a
www.manolotravel.com                                         la elaboración de una                                         fallero. Join in making an       ADDITIONAL
                                                             genuina paella valenciana,     INFORMACIÓN                    authentic Valencian paella,      INFORMATION
Vigencia / Validity                         Precio / Price   juegos tradicionales, el       ADICIONAL                      in traditional games, the        Check availability.
                                                             sonido de la mascletà y        Consultar disponibilidad.
16/03/2020 - 19/03/2020
                                            65 €             mucho fuego. Todo ello en
                                                                                                                           sound of the mascletà
                                                                                                                           fireworks display and lots of

10 |   Experiencias 2020 Turismo Cultural
Santos Juanes,                   Herrero, recuperarán el
                                                                                 brillo de un lugar muy
                                                                                                                Santos Juanes,                 splendor of a historically
                                                                                                                                               very important place in
                                                el esplendor del                 importante históricamente      the splendor of                the city.
                                                Barroco                          en la ciudad.                  the Baroque                    INCLUDES
                                                València (Valencia)              INCLUYE                        València (Valencia)            Audio guide in five
                                                                                 Audio guía en cinco idiomas                                   languages to visit Santos
                                                DESCRIPCIÓN                      para conocer Santos            DESCRIPTION                    Juanes and entrance fee to
                                                La Real Parroquia de los         Juanes y entrada incluida al   The Royal Parish of Saints     the Silk Museum.
                                                Santos Juanes es una de          Museo de la Seda.              Johns is one of the so-
                                                las llamadas parroquias                                         called foundational            ADDITIONAL
                                                fundacionales establecidas       INFORMACIÓN                    parishes established           INFORMATION
                                                en València tras la              ADICIONAL                      in València after the          The visit to this space
                                                conquista cristiana del          La visita a este espacio       Christian conquest of the      can be with audio guide
                                                siglo XIII. En el siglo XIV      puede ser con audio            13th century. In the 14th      (available in five languages)
                                                queda incluida dentro de la      guía (disponible en cinco      century it will remain into    or with guided tour. In
                                                                                 idiomas) o con visita                                         addition, it is possible to
MENTA VALENCIA                                  trama urbana de València,
                                                                                 guiada. Además, es posible
                                                                                                                València's urban scene, in
                                                                                                                                               make a combined triple
Tel: +34 963 584 982                            en uno de los enclaves                                          one of the most crowded
                                                más concurridos de la            realizar una visita triple     areas of the city between      visit (Santos Juanes, San
e-mail: reservas@mentavalencia.com
                                                ciudad, entre el Mercado         combinada (Santos Juanes,      the Central Market and La      Nicolás and Silk Museum)
www.mentavalencia.com
                                                Central y La Lonja. Los          San Nicolás y Museo de la      Lonja. The restoration works   with a single ticket.
                                                trabajos de rehabilitación       Seda) con un solo ticket.      that are being carried out,
Vigencia / Validity            Precio / Price   que se están realizando,                                        thanks to the sponsorship
Todo el año / All year round
                               7€               gracias al mecenazgo de
                                                la Fundación Hortensia
                                                                                                                of Hortensia Herrero's
                                                                                                                Foundation, will recover the

                                                San Nicolás, la                  una experiencia para los
                                                                                 sentidos.
                                                                                                                Saint Nicholas,                live an experience for the
                                                                                                                                               senses.
                                                Capilla Sixtina                                                 Valencian
                                                valenciana                       INCLUYE
                                                                                 Visita con audioguía en
                                                                                                                Sistine Chapel                 INCLUDES
                                                                                                                                               Visit with audio guide in five
                                                València (Valencia)              cinco idiomas.                 València (Valencia)            languages.

                                                DESCRIPCIÓN                      INFORMACIÓN                    DESCRIPTION                    ADDITIONAL
                                                Conocida como la Capilla         ADICIONAL                      Known as the Valencian         INFORMATION
                                                Sixtina valenciana, San          Disponible visita guiada       Sistine Chapel, Saint          Available guided tour
                                                Nicolás es una parroquia         a San Nicolás, consultar       Nicholas is a parish with      of Saint Nicholas, check
                                                con más de 700 años de           horarios.                      more than 700 years of         timetables.
                                                historia y con una bóveda                                       history and with a vault
                                                que alberga cerca de                                            with nearly 2000 square
                                                2000 metros cuadrados                                           meters of baroque frescoes
                                                de frescos barrocos en                                          in the historic center of
MENTA VALENCIA                                  pleno centro histórico de                                       València. The temple, which
Tel: +34 963 584 982                            València. El templo, que                                        was already a place of
e-mail: reservas@mentavalencia.com              ya era lugar de culto en                                        worship in Roman times
www.mentavalencia.com                           época romana antes de ser                                       before being a mosque
                                                mezquita e iglesia católica,                                    and a Catholic church,
                                                combina magistralmente                                          masterfully combines
Vigencia / Validity            Precio / Price
                                                la arquitectura gótica con                                      gothic architecture with
Todo el año / All year round
                               7€               la ornamentación barroca                                        baroque ornamentation.
                                                y su visita te hará vivir toda                                  Your visit will make you

                                                                                                                                                Experiencias 2020 Turismo Cultural   | 11
Visita premium                   espectador disfrutará de
                                                                                              un audiovisual que resulta
                                                                                                                             Premium visit                  perfect complement for
                                                                                                                                                            this private tour.
                                                             a San Nicolás                    un complemento perfecto        to San Nicolas
                                                             València (Valencia)              para este recorrido privado.   València (Valencia)            INCLUDES
                                                                                              Además, se accederá a                                         Guided tour of the entire
                                                                                              la parte superior de las                                      monument
                                                             DESCRIPCIÓN                      cúpulas de la Capilla de       DESCRIPTION
                                                             Esta opción realiza un           la Comunión y a lugares        This option offers a very      ADDITIONAL
                                                             recorrido guiado muy             recónditos del monumento.      special guided tour that       INFORMATION
                                                             especial que permite                                            allow access to spaces that    Limited accessibility.
                                                             acceder a espacios que no        INCLUYE                        are not visited with the       Prior reservation required.
                                                             se visitan con la entrada        Visita guiada por todo el      general ticket: the chapter    Reduced groups.
                                                             general: el Aula Capitular, la   monumento.                     hall, the Comunion Chapel
                                                             fachada gótica y la parte                                       domes and the neogotic
                                                             superior de las cúpulas de       INFORMACIÓN                    facade. Two treasures that
                                                             la Capilla de la Comunión.       ADICIONAL                      host the most unknown
                                                             La Sala Capitular alberga        Accesibilidad limitada.        and old part of San Nicolás,
MENTA VALENCIA                                               la parte más desconocida         Reserva requerida. Grupos      where the visitor will
Tel: +34 963 584 982                                         y antigua de San Nicolás,                                       discover valuable artworks
                                                                                              reducidos.
e-mail: reservas@mentavalencia.com                           donde el visitante                                              from the Renaissance
www.mentavalencia.com                                        descubrirá valiosas obras                                       (paintings from Juan de
                                                             del Renacimiento (pinturas                                      Juanes, Nicolas Borrás,
Vigencia / Validity                         Precio / Price   de Juan de Juanes,                                              Orrente...) and hidden
                                                             Nicolás Borrás, Orrente)                                        areas until a little time.
Todo el año / All year round
                                            15 €             y zonas ocultas hasta                                           The spectator will enjoy an
                                                             hace muy poco tiempo. El                                        audiovisual that results a

                                                             Visita premium                   INFORMACIÓN
                                                                                              ADICIONAL
                                                                                                                             Premium visit in               ADDITIONAL
                                                                                                                                                            INFORMATION
                                                             a los Santos                     Acceso muy fácil con           Santos Juanes                  Easy access with elevator
                                                             Juanes                           ascensor hasta la planta
                                                                                              superior. Reserva requerida.
                                                                                                                             Church                         to the upper floor. Prior
                                                                                                                                                            reservation required.
                                                             València (Valencia)              Grupos reducidos.              València (Valencia)            Reduced groups.

                                                             DESCRIPCIÓN                                                     DESCRIPTION
                                                             Esta opción de visita                                           This visit allows to access
                                                             permite acceder a                                               a room located on the
                                                             una sala ubicada en la                                          second floor from which
                                                             segunda planta desde la                                         you have privileged views of
                                                             cual se tienen unas vistas                                      the Lonja and the Central
                                                             privilegiadas de la Lonja                                       Market, a very special
                                                             y del Mercado Central                                           guided tour that allows
                                                             a través de un recorrido                                        access to spaces that are
MENTA VALENCIA                                               guiado muy especial que                                         not visited with the general
Tel: +34 963 584 982                                         permite acceder a espacios                                      entrance. Visitors can learn
e-mail: reservas@mentavalencia.com                           que no se visitan con la                                        about the art, architecture
www.mentavalencia.com                                        entrada general. Además,                                        and history of this temple
                                                             el visitante podrá conocer                                      located in the heart of the
                                                             el arte, la arquitectura y                                      city of València.
Vigencia / Validity                         Precio / Price
                                                             la historia de este templo
Todo el año / All year round
                                            20 €             ubicado en el corazón de la
                                                             ciudad de València.

12 |   Experiencias 2020 Turismo Cultural
Menta Top Tour                 INFORMACIÓN
                                                                                ADICIONAL
                                                                                                               Menta Top Tour                ADDITIONAL
                                                                                                                                             INFORMATION
                                                 València (Valencia)            Todos los sábados por la       València (Valencia)           Every Saturday morning
                                                                                mañana desde la Plaza de                                     from the Plaza de la Virgen
                                                 DESCRIPCIÓN                    la Virgen de València. A las   DESCRIPTION                   of València. At 10:30 am, in
                                                 Menta Top Tour es el único     10:30 horas, en inglés; a      Menta Top Tour is the only    English; at 11 am, in Spanish.
                                                 recorrido por el centro        las 11 horas, en castellano.   tour through the historic     Prior reservation required.
                                                 histórico de València que,     Reserva requerida. Grupos      center of València that       Reduced groups.
                                                 además, incluye la entrada     reducidos.                     also includes the entrance
                                                 a San Nicolás y a los Santos                                  to San Nicolás and Santos
                                                 Juanes. El paseo recorre el                                   Juanes. The walk crosses
                                                 casco antiguo y muestra las                                   the old city and shows the
                                                 calles más emblemáticas                                       most emblematic streets of
                                                 de la ciudad.                                                 the city.

                                                 INCLUYE                                                       INCLUDES
MENTA VALENCIA                                   Incluye de regalo la entrada                                  Includes the entrance to
Tel: +34 963 584 982                             a la iglesia de los Santos                                    the church of Santos Juanes
e-mail: reservas@mentavalencia.com               Juanes y a San Nicolás.                                       and San Nicolás as a gift.
www.mentavalencia.com

Vigencia / Validity             Precio / Price
Sábados durante todo el año /
Saturdays all year round        12 €

                                                 Oceanogràfic                   como un centro científico,
                                                                                educativo y recreativo de
                                                                                                               Oceanogràfic                  ADDITIONAL
                                                                                                                                             INFORMATION
                                                 València                       primer orden.                  València                      Open every day of the year.
                                                 València (Valencia)                                           València (Valencia)           Check our schedules.
                                                                                INFORMACIÓN
                                                                                ADICIONAL
                                                 DESCRIPCIÓN                    Abierto todos los días del     DESCRIPTION
                                                 Bienvenidos al mayor           año. Consulta nuestros         Welcome to the largest
                                                 acuario de Europa.             horarios.                      aquarium in Europe.
                                                 Situado en el complejo                                        Located in the avant-garde
                                                 arquitectónico                                                architectural complex
                                                 vanguardista de la Ciutat                                     of the City of Arts and
                                                 de les Arts i les Ciències                                    Sciences in València, the
                                                 de València, el acuario                                       aquarium is a true tribute
                                                 constituye un auténtico                                       to the seas and oceans of
                                                 homenaje a los mares                                          the planet and contains
                                                 y océanos del planeta                                         large aquariums which
OCEANOGRÀFIC VALENCIA                            y contiene acuarios de                                        faithfully reproduce the
Tel: +34 960 470 647                             grandes dimensiones que                                       most important marine
e-mail: reservas@oceanografic.org                reproducen fielmente                                          ecosystems. In this way,
www.oceanografic.org                             los ecosistemas marinos                                       Oceanogràfic València is
                                                 más importantes. De esta                                      configured as a first-rate
Vigencia / Validity             Precio / Price   forma, el Oceanogràfic                                        scientific, educational and
                                                 de València se configura                                      recreational centre.
Todo el año / All year round
                                31,30 €
                                                                                                                                             Experiencias 2020 Turismo Cultural   | 13
Sorolla,                       parada para tomar algo en
                                                                                            uno de los lugares típicos
                                                                                                                          Walking tour                     typical bars (not included in
                                                                                                                                                           the price of the tour).
                                                             modernismo,                    del barrio (pago in situ).    Cabanyal
                                                             Cabanyal                       INCLUYE
                                                                                                                          València (Valencia)              INCLUDES
                                                                                                                                                           Guided two-hour walk.
                                                             València (Valencia)            Paseo guiado a pie de dos
                                                                                            horas de duración.            DESCRIPTION                      ADDITIONAL
                                                             DESCRIPCIÓN                                                  A walk around the old            SERVICES
                                                             Paseo por el antiguo           SERVICIOS                     fishermen's quarter, El          Morning snack: €6
                                                             pueblo de pescadores del       ADICIONALES                   Cabanyal, to see the most        Lunch: €15
                                                             Cabanyal. Conoceremos los      Almuerzo: 6 €                 important places where
                                                             lugares más emblemáticos       Comida: 15 €                  the fishermen lived and          ADDITIONAL
                                                             donde realizaban su                                          worked. We will discover         INFORMATION
                                                             trabajo y pasearemos           INFORMACIÓN                   the popular Modernist style      We recommend booking
                                                             por las calles cuyas           ADICIONAL                     of their homes, built 100        lunch or a Valencian
                                                             viviendas, construidas         Recomendamos                  years ago, each with its         morning snack beforehand
                                                                                            reservar comida o             own character. A time that       to round off your
Paseando por los poblados de la mar                          hace más de 100 años,
                                                                                            almuerzo valenciano           was perfectly portrayed          experience. We recommend
Tel: +34 685 812 712                                         conservan el modernismo
                                                             popular del momento.           con antelación, para          in Sorolla's paintings and       comfortable shoes,
e-mail: info@pobladosdelamar.com                                                                                          described in Blasco Ibáñez's
                                                             Una época retratada por        completar la experiencia.                                      sunscreen if it is sunny or
www.pobladosdelamar.com                                                                                                   books. This is a well-
                                                             Sorolla y redactada por        Visita accesible. Todos                                        warm clothes if it is cold.
                                                             Blasco Ibáñez. Toda una        los públicos. El precio       documented, entertaining,        Accessible tour. Private
Vigencia / Validity                         Precio / Price   experiencia perfectamente      corresponde a tours           surprising experience. On        tours and group tours up to
                                                                                            privados y grupos hasta 20    the way, we will stop for a      20 people.
Todo el año / All year round
                                            120 €            documentada, entretenida
                                                             y sorprendente. Incluye una    personas.                     drink in one of the area's

                                                             La València                    Teatro El Musical. Salida:
                                                                                            sábados, 17h. Duración
                                                                                                                          València's                       next to El Musical Theater.
                                                                                                                                                           Departure: Saturdays, 5
                                                             marítima                       aproximada: 2h. Idioma:       maritime                         p.m. Approximate duration:
                                                             València (Valencia)            español. Inicio: Oficina de
                                                                                            Turismo Puerto, junto al
                                                                                                                          walking tour                     2h. Language: Spanish.
                                                                                                                                                           Meeting point: Port Tourist
                                                                                            Edificio del Reloj.           València (Valencia)              Office, next to the Clock
                                                             DESCRIPCIÓN                                                                                   Building.
                                                             Pasearemos por la Marina       INCLUYE                       DESCRIPTION
                                                             de València y el barrio        Visita guiada con guía        We will walk through the         INCLUDES
                                                             marinero de El Grao,           oficial.                      Marina of València and           Guided tour with a licensed
                                                             antigua Vilanova maris                                       the sailors' district of El      guide.
                                                             Valentiae. Conoceremos         SERVICIOS                     Grau, old Vilanova maris
                                                             hermosos edificios             ADICIONALES                   Valentiae. We will know          ADDITIONAL
                                                             clásicos y vanguardistas:      Almuerzo o tapas: 6 €         beautiful classic and            SERVICES
                                                             el edificio del reloj, los                                   avant-garde buildings:           Brunch or tapas: €6
                                                             Tinglados, el edificio Veles   INFORMACIÓN                   the building of the clock,
                                                             e vents... En estas calles     ADICIONAL                                                      ADDITIONAL
Paseando por los poblados de la mar                          llenas de antiguas naves       Se recomienda calzado
                                                                                                                          the tinglados, the Veles e
                                                                                                                                                           INFORMATION
Tel: +34 685 812 712                                                                                                      vents building... In these
                                                             industriales, veremos el       cómodo. Ruta accesible.       streets full of old industrial   Comfortable shoes are
e-mail: info@pobladosdelamar.com                             mercado modernista, los        Para todos los públicos.      buildings, we will see the       recommended. Accessible
www.pobladosdelamar.com                                      astilleros medievales, etc.    El precio corresponde a       modernist market, the            route.
                                                             y buscaremos los mejores       Tours de 1 a 20 personas.     medieval shipyards, etc.         Price for private Tours and
Vigencia / Validity                         Precio / Price   lugares para tomar los                                       and we will look for the         groups up to 20 people.
                                                             típicos quinto + tapa,
Todo el año excepto fiestas locales
y Semana Santa / All year round             120 €            por esta zona o por el
                                                                                                                          best places to enjoy tapas,
                                                                                                                          here or at the Canyamelar,
except bank holidays and Easter.                             Canyamelar, próximos al
14 |   Experiencias 2020 Turismo Cultural
Pedaleando el                  SERVICIOS
                                                                                        ADICIONALES
                                                                                                                         El Cabanyal                     rest, during which you will
                                                                                                                                                         know the daily life of the
                                                         Cabanyal                       Alquiler de bicicleta, seguro.   bike tour                       Maritime Villages.
                                                         València (Valencia)            Precio por persona: 8 €          València (Valencia)
                                                                                                                                                         ADDITIONAL
                                                                                        INFORMACIÓN                                                      SERVICES
                                                         DESCRIPCIÓN                    ADICIONAL                        DESCRIPTION                     Bike rental, assurance. Price
                                                         La bicicleta es ideal          Se recomienda ropa y             The bicycle is ideal for        per person: €8
                                                         para recorrer el paseo         calzado cómodo. Crema            touring the paseo marítimo
                                                         marítimo y visitar el          solar, gorra y gafas de sol.     and visiting the Cabanyal-      ADDITIONAL
                                                         Cabanyal-Canyamelar            El precio corresponde a          Canyamelar without losing       INFORMATION
                                                         sin perder detalle de su       tours de 1 a 20 personas.        detail of its architecture      Comfortable clothes and
                                                         arquitectura y su gente.                                        and its people. In              shoes are recommended.
                                                         En 3 horas conocerás las                                        approximately 3 hours you       Sunscreen, hat and
                                                         históricas atarazanas del                                       will discover from historic     sunglasses.
                                                         siglo XIV, el vanguardista                                      buildings such as the 14th      Price for private Tours and
                                                         Veles e Vents, los tinglados                                    century shipyards, to the       groups up to 20 people.
Paseando por los poblados de la mar                      modernistas o las fachadas                                      avant-garde building of
Tel: +34 685 812 712                                     con motivos cerámicos                                           Veles e Vents at Marina de
e-mail: info@pobladosdelamar.com                         famosas de estos barrios.                                       València, storage sheds or
www.pobladosdelamar.com                                  Un paseo tranquilo, con                                         some of the most famous
                                                         explicaciones, anécdotas                                        ceramic façades of these
Vigencia / Validity                     Precio / Price
                                                         y momentos de descanso,                                         neighbourhoods. It is a quiet
Todo el año excepto fiestas locales
y Semana Santa / All year round         130 €            durante el que conocerás                                        walk, with explanations,
                                                         la cotidianidad de los                                          anecdotes and moments of
except bank holidays and Easter
                                                         Poblados Marítimos.

                                                         Visitas de cine                Mundo del Mañana, la serie
                                                                                        británica de la BBC Doctor
                                                                                                                         Cinema                          Doctor Who, the Spanish
                                                                                                                                                         series El Embarcadero,
                                                         y arquitectura:                Who, la serie española El        tours and                       some Bollywood films or
                                                         Ciudad de las                  Embarcadero, algunas
                                                                                        películas de Bollywood o
                                                                                                                         architecture:                   commercials. This tour is the
                                                                                                                                                         only one that combines the
                                                         Artes y las                    anuncios publicitarios. Esta     City of Arts and                three buildings. It does not
                                                         Ciencias                       visita, no incluye entrada       Sciences                        include full admission to the
                                                                                        completa a los recintos                                          City of Arts and Sciences
                                                         València (Valencia)            de la Ciudad de las Artes        València (Valencia)             venues, but to the loca-
                                                                                        y las Ciencias, pero sí a las                                    tions of the filming of these
                                                         DESCRIPCIÓN                    localizaciones del rodaje de     DESCRIPTION                     productions.
                                                         La arquitectura de la          estas producciones.              The architecture of the
                                                         Ciudad de las Artes y las                                       City of Arts and Sciences       INCLUDES
                                                         Ciencias ha inspirado a        INCLUYE                          has inspired different film     Free tasting of horchata.
                                                         diferentes productoras,        Degustación gratuita de          producers, setting some         Guided tour. Admission to the
                                                         situando algunas de sus        horchata. Visita guiada.         of their actions in the         locations of the shootings.
                                                                                        Entrada a las localizaciones
Visit Valencia                                           acciones en el complejo
                                                                                        de los rodajes.
                                                                                                                         Valencian complex. The
                                                                                                                                                         ADDITIONAL
Tel: +34 963 390 390                                     valenciano. En esta visita                                      tour, incorporates archi-
                                                         incorpora aspectos                                              tectural aspects, as well as    INFORMATION
e-mail: comercial@visitvalencia.com
                                                         arquitectónicos así como       INFORMACIÓN ADICIONAL            descriptions and exclusive      Duration: 1 hour and 30
www.visitvalencia.com
                                                         descripciones y acceso         Duración: 1 hora y media.        access to the places in         minutes. Schedule: 10:30h.
Vigencia / Validity                     Precio / Price   exclusivo a los espacios       Horario: 10:30h. Punto de        which scenes from the           Meeting point: Palau
                                                         en los que se rodaron          encuentro: taquillas del         Disney film Tomorrowland.       de les Arts ticket stalls.
Último sábado de cada mes excepto
fiestas locales / Last Saturday every   16 €             escenas de la película de      Palau de les Arts. Idiomas:      El Mundo del Mañana were        Languages: bilingual
month excep bank holidays                                Disney Tomorrowland. El        bilingüe (castellano-inglés).    shot, the British BBC series    (Spanish-English).

                                                                                                                                                         Experiencias 2020 Turismo Cultural   | 15
Taller con un                   copia de un boceto de una
                                                                                             falla, pero es conveniente
                                                                                                                              Workshop with                  participant to develop the
                                                                                                                                                             imagination. The activity
                                                             artista fallero                 que cada participante            a Fallas artist                will be assisted by a real
                                                             València (Valencia)             desarrolle la imaginación.       València (Valencia)            fallero artist and an official
                                                                                             La actividad estará asistida                                    guide.
                                                                                             por maestros falleros
                                                             DESCRIPCIÓN                     preparados para poder            DESCRIPTION                    INCLUDES
                                                             Para poder vivir al máximo      atender las dudas de los         In order to live to the        Admission to the Fallas
                                                             la experiencia de las Fallas,   participantes.                   maximum level the              Artist Museum.
                                                             nada mejor que ser artista                                       experience of the Fallas,      Workshop with a Fallas
                                                             fallero por un día. Esta        INCLUYE                          nothing is better than being   artist.
                                                             experiencia comienza            Entrada al Museo del             a fallero artist for a day.
                                                             con la visita al Museo          Gremio Fallero.                  This experience begins with    ADDITIONAL
                                                             del Gremio del Artista          Taller con un artista fallero.   a visit to the Fallas Artist   INFORMATION
                                                             Fallero para conocer el                                          Museum to learn about the      3,5 hours (4 p.m. - 7:30 p.m.
                                                             trabajo de los artistas         INFORMACIÓN                      work of Fallas artists, the    approx.). It includes the
                                                             falleros, la evolución de los   ADICIONAL                        evolution of monuments, as     ticket to the Museum and
Visit Valencia                                               monumentos, así como los        3,5 horas (16h - 19:30h          well as sketches and models    the workshop. Bilingual
Tel: +34 963 390 390                                         bocetos y maquetas de                                            of Fallas. Once the tour of
                                                                                             aprox.). Incluye entrada al                                     (Spanish and English).
e-mail: comercial@visitvalencia.com                          Fallas, entre otros. Una vez                                     the Museum is finished, we
                                                                                             Museo del Gremio Fallero                                        Minimum 4 people. Monthly,
www.visitvalencia.com                                        terminado el recorrido por                                       will visit a nearby workshop
                                                                                             y actividad en el taller.                                       every second Thursday at
                                                             el Museo, pasamos a un          Bilingüe (castellano -           of a fallero artist for the    4 p.m.
Vigencia / Validity                         Precio / Price
                                                             taller cercano de un artista    inglés). Mínimo 4 personas.      realization of a model of
Segundo jueves de cada mes excep-
to fiestas locales y Semana Santa.          42 €             fallero para la realización     Segundo jueves de cada           a falla. It will be a copy
                                                             de una maqueta de una           mes.                             of a sketch of a falla, but
Second Thursday of every month,
except bank holidays and Easter.
                                                             falla. Las maquetas serán                                        it is convenient for each

                                                             Viaje al                        el espectacular paso de
                                                                                             ronda. Sobrecógete con
                                                                                                                              Trip to the                    walkway. Let yourself be
                                                                                                                                                             impressed by the resonance
                                                             barroco: de la                  el resonar de las notas          Baroque: from                  of organ notes. Close your
                                                             música de Bach                  del órgano. Cierra los ojos
                                                                                             y siente todo el latido
                                                                                                                              the Bach's                     eyes and feel the beat of
                                                                                                                                                             the Baroque through mini-
                                                             a la Iglesia                    del barroco a través de          music to                       concerts of baroque flute
                                                             Fortaleza de                    miniconciertos de flauta         the Vinaròs                    and cello.
                                                                                             barroca y violonchelo.
                                                             Vinaròs                                                          Fortress Church                INCLUDES
                                                             Vinaròs (Castellón)             INCLUYE                          Vinaròs (Castellón)            Mini-concerts.
                                                                                             Miniconciertos.
                                                             DESCRIPCIÓN                                                      DESCRIPTION
                                                             Vive una experiencia                                             Live a unique and exclusive
                                                             multisensorial única y                                           multisensory experience
                                                             exclusiva en el templo                                           at the fortress temple
                                                             fortaleza de Vinaròs.                                            of Vinaròs. Travel back
Explora Maestrat                                             Viaja en el tiempo a la                                          in time to the Baroque
Tel: +34 630 196 296                                         época del barroco, de la                                         era, hand in hand with
e-mail: visitepeniscola@gmail.com                            mano de las más bellas                                           the most beautiful Bach
www.exploramaestrat.com                                      composiciones de Bach y                                          compositions and the
                                                             de la arquitectura y arte                                        architecture and art of a
Vigencia / Validity                         Precio / Price   de un monumento único                                            unique monument. Discover
                                                             y singular. Descubre la                                          the beautiful Baroque
Todo el año / All year round
                                            25 €             bellísima portalada barroca                                      portal of the Arciprestal
                                                             del Templo Arciprestal y                                         Temple and the spectacular
16 |   Experiencias 2020 Turismo Cultural