CANTA AL MAR Festival Coral Internacional - Calella/Barcelona Catalunya/Spain October 25-29, 2017 - Interkultur
Transcripción del contenido de la página
Si su navegador no muestra la página correctamente, lea el contenido de la página a continuación
Calella/Barcelona · Catalunya/Spain
October 25-29, 2017

CANTA AL MAR
Festival Coral
Internacional
International Choir Festival 2017
3

         Canta al mar 2017
         6. Festival Coral Internacional

           October 25-29, 2017
                Calella/Barcelona · Catalunya/Spain

                      Organizador / Organizer
                            INTERKULTUR

              en colaboración con / in cooperation with
                            City of Calella
                           Viajes Tauro S.L.

       Presidente de INTERKULTUR / President INTERKULTUR
                            Günter Titsch

                Comité artístico / Artistic Committee
Prof. Dr. Ralf Eisenbeiß (Alemania / Germany), Senior Artistic Director
                      Óscar Boada, (España / Spain)
                     Albert Deprius (España / Spain)
                 Johan Rooze (Países Bajos / Netherlands)
       Fred Sjöberg (Suecia / Sweden), General Artistic Director
              Assoc. Prof. Romāns Vanags (Letonia / Latvia)

            Comité organizador / Organizing Committee
            Montserrat Candini i Puig (Mayor Calella)
  Marcos Moreno Wolter (Project Coordinator Spain – Viajes Tauro)
     Stefanie Schreiber (Project Coordinator – INTERKULTUR)

                 INTERKULTUR Executive Committee
                 Günter Titsch (Alemania / Germany)
           Wang Qin (Republica Popular de China / China)
               Stefan Bohländer (Alemania / Germany)
    Dr. Christoph Wirtz (Alemania / Germany), Secretary General
5

Índice de contenidos /
Table of Contents

                                                                        Página / Page

Organizador / Organizer                                                            3

Índice de contenidos / Table of contents                                           5

Países participantes / Participating countries                                     6

Saludo / Greetings                                                                 8
• Günter Titsch, Presidente de INTERKULTUR / President INTERKULTUR
• Montserrat Candini i Puig, Alcaldessa de Calella / Mayor of Calella
• Marcos Moreno Wolter, Dirección de proyecto España – Viajes Tauro /
		                        Project management Spain – Viajes Tauro

Sobre INTERKULTUR / About INTERKULTUR                                             16
• Un puente hacia el encuentro / … Connecting Bridges

Sobre Calella / About Calella                                                     24

Comité artístico y Jurado / Artistic Committee and Jury                           32

Programa / Schedule                                                               40
• Conciertos de la Amistad / Friendship Concerts

Competición / Competition                                                         50
• Lugares de celebracion del evento / Venues
• Competicón / Competition

Coros / Choirs                                                                    68

Imprenta & Equipo / Imprint & Team                                                90

Mapa del centro de la ciudad / Map of the City Center                             91

Se emplean los siguientes idiomas: Castellano, Inglés y Catalán. /
The following languages are used: Spanish, English and Catalonian.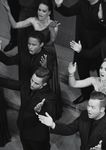 6

Países participantes
Participating countries

             Alemania / Germany       España / Spain

             Bosnia-Herzegovina /
             Bosnia and Herzegovi-    Estonia / Estonia
             na

             China / People's
                                      Filipinas / Philippines
             Republic of China

             Colombia / Colombia      Finlandia / Finland

             Congo / Republic Congo   Indonesia / Indonesia

             Eslovenia / Slovenia     Irlanda / Ireland
7

Islandia / Iceland                       Suiza / Switzerland

Israel / Israel                          Turquía / Turkey

Italia / Italy

Noruega / Norway

Sudáfrica / South Africa

Suecia / Sweden

                            World Ranking List
                              TOP choirs, results and
                           updated statistics about our
                             festivals on our website
                           www.interkultur.com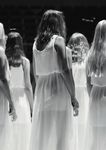 10

                                                 Günter Titsch
                                                 Presidente de INTERKULTUR /
                                                 President INTERKULTUR

Estimados amigos y amigas

Bienvenidos al sexto festival coral Canta        primera vez en ocasión de su aniversario.
al Mar 2017, en Calella. Os damos una            Estamos muy orgullosos de daros la
cordial bienvenida a uno de los festivales       bienvenida a un país tan maravilloso, el
de INTERKULTUR más emocionantes, que             hogar del canto. ¡Sentíos bienvenidos!
personifica el ambiente y la joie de vivre del   Me gustaría también mandar un cordial
mar Mediterráneo en un sitio único para el       agradecimiento a todos los que habéis
canto coral. En combinación con actuaciones      contribuido al éxito de este evento con
en Barcelona, este evento se ha convertido       vuestro constante trabajo. El Ajuntament
en muy poco tiempo en una cita obligada          de Calella, Viajes Tauro S.L. y, por supuesto,
para una competición coral internacional de      los empleados de nuestra compañía
acuerdo con las normas de INTERKULTUR.           INTERKULTUR. Mi agradecimiento también
En esta ocasión, 34 coros con unos 1.000         va dedicado a todos los voluntarios, cuyo
cantantes de 20 naciones viajarán a esta         apoyo es esencial para la realización de este
evocadora localidad catalana para cantar y       evento.
bailar juntos y para compartir su pasión por     Le deseo a la sexta edición del festival Canta
la música coral. Estamos muy contentos de        al Mar 2017 mucho éxito, y a todos vosotros
que nuestro festival incluya no solo coros       unos maravillosos días y un gran resultado
provenientes de Europa, si no también            durante la competición.
grupos de otros continentes y países como
China, Indonesia, el Congo, Filipinas y
Sudáfrica.
Por cierto, Sudáfrica será anfitriona de los
décimos World Choir Games en julio de
2018. La competición coral más grande del        Presidente de INTERKULTUR
mundo ha conseguido llegar hasta África por      Günter Titsch
11

Dear friends,                                      Benvolguts amics i amigues,

Welcome to the 6th choir festival "Canta al        Benvinguts al sisè festival coral Canta al Mar
Mar 2017"in Calella. We cordially welcome          2017, a Calella. Us donem una benvinguda
all of you to one of our most emotional IN-        cordial a un dels festivals d'INTERKULTUR més
TERKULTUR festivals, which embodies the            emocionants, que personifica l'ambient i la
atmosphere and the joie de vivre of the Me-        joie de vivre del mar Mediterrani en un indret
diterranean Sea and represents at the same         únic per al cant coral. En combinació amb
time a unique place for choral singing. In         actuacions a Barcelona, aquest esdeveniment
combination with performances in Barce-            s'ha convertit en molt poc temps en una
lona this event became in no time a distin-        cita obligada per a una competició coral
guished insider tip for an international choir     internacional d'acord amb les normes
competition according to our INTERKULTUR           d'INTERKULTUR.
standards.                                         En aquesta ocasió, 34 cors amb uns 1.000
This time 34 choirs with about 1.000 singers       cantants de 20 nacionalitats viatjaran fins
from 20 nations travel to this inspiring regi-     a aquesta evocadora localitat catalana
on in Catalonia to sing and dance together         per cantar i ballar junts i per compartir la
and share their joint passion for choral mu-       seva passió per la música coral. Estem molt
sic. We are really happy that our festival in-     contents que el nostre festival inclogui no
cludes not only choirs from Europe but also        només cors provinents d'Europa, sinó també
groups from other continents and countries         grups d'altres continents i països com la Xina,
such as China, Indonesia, Congo, the Philip-       Indonèsia, el Congo, Filipines i Sud-àfrica.
pines and South Africa.                            Per cert, Sud-àfrica serà amfitriona de la
By the way – South Africa will host the 10th       desena edició dels World Choir Games el juliol
World Choir Games in July 2018. The world's        del 2018. La competició coral més gran del
biggest choir competition made its way to          món ha aconseguit fer camí fins a l'Àfrica per
Africa for the first time on the occasion of its   primera vegada amb motiu del seu aniversari.
anniversary. We are very proud to welcome          Estem molt orgullosos de donar-vos la
you to this wonderful country, the home of         benvinguda a un país tan meravellós, la llar
singing. Feel welcomed!                            del cant. Sentiu-vos benvinguts!
I would like to give my cordial thanks again       També m'agradaria enviar un agraïment
to all those who contributed to the event's        cordial a tots els que heu contribuït a l'èxit
success with their unfailing work: The city        d'aquest esdeveniment amb la vostra feina
government of Calella, the company Viajes          constant. L'Ajuntament de Calella, Viajes
Tauro S.L. and of course the staff of our com-     Tauro S.L. i, per descomptat, els empleats de
pany INTERKULTUR. My gratitude also goes           la nostra companyia INTERKULTUR. El meu
to all volunteers whose support is essential       agraïment també està dedicat a tots els
for the realization of this event.                 voluntaris, el suport dels quals és essencial per
I wish the 6th "Canta al Mar" festival a lot of    a la realització d'aquest esdeveniment.
success and all of you happy days and great        Desitjo a la sisena edició del festival Canta al
results during the competition.                    Mar 2017 molt d'èxit, i a tots vosaltres, uns
                                                   dies meravellosos i un gran resultat durant la
President INTERKULTUR                              competició.
Günter Titsch
                                                   Presidente de INTERKULTUR
                                                   Günter Titsch
12

                                               Montserrat Candini i Puig
                                               Alcaldessa de Calella /
                                               Mayor of Calella

Allí donde acaba el lenguaje de las palabras   culturas mas allá de los idiomas, razas o
comienza el de la cultura, idioma universal    religiones.
que se transmite a traves de las expresiones   A lo largo de estos últimos seis años,
artísticas como el Canto Coral.                el Festival Canta al mar nos ha dejado
Ya hace seis años que Calella se incorporó     momentos inolvidables que, ahora,podéis
al circuito de INTERKULTUR, el principal       revivir en este libro que tenéis en vuestras
organizador de Festivales y Concursos          manos.
Internacionales de Canto Coral y con ellos
impulsamos el Festival Canta al Mar. El        Para mi es una gran satisfacción poder
mismo nombre del Festival expresa nuestra      daros la bienvenida,un año más,a Calella.
voluntad de convertirse encuentro anual en     Bienvenidos a Catalunya.
un homenaje a un mar que no entiende de
fronteras y se convierte en la Unión entre

                                               Montserrat Candini y Puig
                                               Alcaldesa de Calella
13

Where the language of words ends, there          Allà on acaba el llenguatge de les paraules
begins the culture one, a universal language     comença el de la cultura, idioma universal
that is transmitted through artistic expressi-   que es transmet a través d'expressions
ons such as the Choral Songs.                    artístiques com el cant coral.
Six years ago, Calella joined the INTERKULTUR    Ja fa sis anys que Calella es va incorporar
circuit, the main organizer of International     al circuit d'INTERKULTUR, el principal
Choral Festivals and Competitions with           organitzador de competicions i festivals
them we promote the Festival Canta al mar.       corals internacionals amb qui vàrem
The same name of the Festival expresses our      impulsar el festival Canta al Mar. El mateix
will to become annual meeting, in a tribute      nom del festival expressa la nostra voluntat
to a sea that does not understand borders        de convertir aquesta trobada anual en
and becomes the Union between cultures           un homenatge a un mar que no entén de
beyond languages, races or religions.            fronteres i que esdevé nexe d'unió entre
Throughout these last six years, the Festival    cultures més enllà d'idiomes, races i religions.
Canta al mar has left us unforgettable           Al llarg d'aquests últims sis anys, el festival
moments that, now, you can revive in this        Canta al Mar ens ha deixat moments
book that you have in your hands.                inoblidables que, ara, podeu reviure en
                                                 aquest document que teniu a les mans.
For me it is a great pleasure to be able to
welcome you, one more year, to Calella.          Per a mi és una satisfacció poder-vos donar
                                                 la benvinguda, un any més, a Calella.
Welcome to Catalunya.                            Benvinguts a Catalunya.

Montserrat Candini and Puig                      Montserrat Candini i Puig
Mayor of Calella                                 Alcaldessa de Calella
14

                                               Marcos Moreno Wolter
                                               Dirección de proyecto España – Viajes Tauro /
                                               Project management Spain – Viajes Tauro

Estamos celebrando la sexta edición de         La música y las melodías inspiran y
Canta al Mar y todos nos sentimos tan          enriquecen nuestras vidas y todos tenemos
entusiasmados como si fuese la primera vez.    una melodía especial en nuestro interior.
Es cierto que las culturas y sus tradiciones   Así que les deseo a todos unos momentos
típicas -independiente de donde sean- nos      mágicos durante esta sexta edición de
enriquecen a todos y si añadimos a esto        Canta al Mar 2017.
música coral generamos una inagotable          Por último me gustaría terminar con una
fuente de paz, emociones, apertura mental      cita que nos invita a reflexionar sobre
y felicidad. Por este motivo nunca nos         nuestra relación personal con la música.
cansamos de destacar que la música y el
canto coral en particular representan un       La música debe hacer saltar fuego en el
lenguaje universal global.                     corazón del hombre y lágrimas de los ojos
Es un gran honor y placer para todos           de la mujer. -Ludwig Van Beethoven.
nosotros de darles la bienvenida en nuestra
ciudad de Calella.
Conocemos el evento, la competición
y a los amantes de la música coral que
vienen a nosotros de países lejanos. Nos
damos cuenta que el entusiasmo continua
inagotablemente y por este motivo lo único
que podemos hacer es expresar nuestro
agradecimiento a todos ustedes por su gran
apoyo desde el primer día. Espero que sigan    Marcos Moreno Wolter
manteniendo este entusiasmo inmenso y          Dirección de proyecto España – Viajes Tauro
honrar Calella con su presencia ahora y en
el futuro.
15

We are celebrating the sixth edition of "Can-       Som a la sisena edició de canta al mar i tots
ta al Mar" and we are all very excited as if it     estem molt entusiasmats,talment com si fos el
was the first time.                                 primer dia i la primera vegada.
It is true that cultures and their inherent tra-    Ben cert és que les Cultures amb les seves
ditions - no matter where they origin from          tradicions vinguin d'on vinguiN sempre són
- enrich all of us, and if we add choral music      bones i ens enriqueixen a tots. Si a això li
to that we generate an inexhaustible source         sumem cant coral, ens trobem amb una font
of peace, emotions, open-mindedness and             inesgotable de pau, de sentiment, d'entesa i
bliss. For that reason we never grow weary          de gran benestar entre tots els pobles. Per això
to highlight that music and choral singing in       diem tantes vegades que la música i el cant
particular represent a universal global lan-        coral és un llenguatge universal.
guage.                                              És doncs,per a tots nosaltres i per a mi,
It is a great honor and joy for all of us to wel-   concretament, un honor poder donar-los la
come you to our city of Calella.                    benvinguda a la nostra ciutat, Calella.
We are familiar with the event, the compe-          Ja estem acostumats a aquest esdeveniment
tition and the choral music lovers that come        de competició de cant coral en el que venen
to us from far away countries. We recognize         molts cors des de països molt llunyans i veiem
that the enthusiasm remains unfailing and           que la tendència
therefore we can only express our thanks to         segueix sent la mateixa, per això, només
all of you for your great support from the          podem donar-los a tots els participants les
very first day onward. I hope that you wil-         gràcies per aquesta gran assistència des del
ling and able to keep up this overwhelming          primer dia. Per la nostra part volem seguir
enthusiasm and grace Calella with your pre-         amb la mateixa alegria, de manera que tots
sence now and in future.                            els assistents notin que se'ls vol i gaudexin
Music and melodies inspire and enrich               d'aquesta meravellosa convivència:que tots
our lives and we all have a special melody          junts en puguem tornar a gaudir en aquesta
within. Thus I wish all of you many magical         sisena edició.
moments during this sixth edition of Canta          Deixin-me recordar-los-hi a tots que la música
al mar 2017. Finally I would like to close with     i les melodies inspiren les nostres vides, i que
a quotes which invite to reflect about our          tots tenim una melodia en el nostre interior.
own personal relationship to music.                 Els desitjo molts moments màgics en aquesta
                                                    sisena edició de canta a la mar 2017.
Music should strike fire from the heart of          Per finalitzar els deixo una meravellosa cita,
man, and bring tears from the eyes of wo-           d'un dels genis més grans que va veure la
man.                                                nostra història. És bonic perquè ens convida a
                    Ludwig Van Beethoven.           tots a una bona reflexió.

Marcos Moreno Wolter                                La música ha de fer saltar foc del cor de
Project management Spain – Viajes Tauro             l'home, i llàgrimes dels ulls de la dona.
                                                                            -Ludwig Van Beethoven.

                                                    Marcos Moreno Wolter
                                                    Dirección del projecte Espanya – Viajes Tauro
17

SOBRE INTERKULTUR
ABOUT INTERKULTUR
18

Un puente hacia el encuentro / … Connecting Bridges
Con la primera competición coral internacional disputada en Budapest en 1988, se inició una de
las mayores y más exitosas series de eventos culturales celebradas en Europa. Desde aquel tiempo
hasta ahora, las series de eventos organizadas por INTERKULTUR han llegado a ser conocidas
en todo el mundo gracias a su alto nivel artístico y organizativo. INTERKULTUR se ha convertido
en un nuevo concepto para los amantes de la música coral, y sus competiciones gozan de una
creciente afluencia internacional. La responsable de organizar estos eventos es la asociación sin
ánimo de lucro, INTERKULTUR, que tiene su sede en Alemania.
Hasta la fecha, el mayor éxito cosechado por esta asociación ha sido el de llevar el antiguo
concepto de competición olímpica al mundo de la música coral. Las Olimpiadas Corales celebradas
en el año 2000 en Linz (Austria) marcaron el inicio del movimiento olímpico coral, que continuó
consolidándose en 2002 en Busan (Corea) y en 2004 en Bremen (Alemania), siguiendo con su
exitosa trayectoria como "World Choir Games" en 2006 en Xiamén (China), en 2008 en Graz
(Austria) y en 2010 en Shaoxing (China). En julio de 2012 los World Choir Games se celebraron
por primera vez en el continente americano, más concretamente en Cincinnati, Ohio. En Julio de
2014 se celebraron los World Choir Games en Riga, Letonia y fueron con 27.000 participantes
hasta la fecha, los más grandes celebrados en la Historia de unas Olimpiadas Corales. En julio de
2016, coros de 76 naciones asistieron, en la ciudad olímpica de Sochi, en Rusia, a los 9th World
Choir Games. La décima edición de los World Choir Games, en 2018, será, por primera vez, en el
continente africano, en Tshwane, capital de Sudáfrica.
La introducción del Campeonato Mundial de Coros marcó un nuevo hito dentro de la historia de
INTERKULTUR. El primer Mundial se celebró en 2009, en la provincia de Gyeongnam, República de
Corea, seguido del Mundial de Coros Juveniles celebrado en 2011 en Graz, Austria.
Graz, una vez más, fue la ciudad anfitriona para el estreno de los Juegos Corales Europeos en
julio de 2013. Esta versión europea de los World Choir Games fue realizada posteriormente en
Magdeburgo, Alemania (2015) y en la capital Latviana llamada Riga (2017), junto al "Grand Prix
de las naciones". En Agosto de 2019, coros de todo el mundo se encontrarán en Gothenburg
(Suecia) para la cuarta edición de los Juegos Corales Europeos. El evento correspondiente para el
Mundo Asiático, los Juegos Corales Pacíficos Asiáticos, fueron realizados en octubre de 2017 por
cuarta vez también: la ciudad anfitriona fue Colombo, en Sri Lanka.

La idea
Durante este tiempo, INTERKULTUR se ha convertido en el símbolo de una idea artística única,
que ofrece un nuevo enfoque a la puesta en práctica de las competiciones corales, ya que,
mientras que en los tradicionales certámenes corales de renombre únicamente se le permitía la
participación a la élite internacional, las competiciones de INTERKULTUR están abiertas a todos
los coros aficionados, tengan éstos experiencia o no en este tipo de certámenes. Todos aquellos
19

coros, no importa su procedencia, que estén interesados en adquirir experiencia en competiciones
y festivales internacionales, pueden medirse con otros coros, dentro del nivel que se corresponda
con su rendimiento artístico.
El comité artístico no sólo centra su atención en la calidad, sino también en la presencia de
la mayor diversidad posible de coros en todas las competiciones. A este nuevo concepto de
competición le han surgido numerosos imitadores en las últimas décadas. Con la idea de
organizar los World Choir Games, que se celebran cada dos años, INTERKULTUR ha conseguido
darle un nuevo impulso y una nueva perspectiva a la escena coral nacional e internacional.

El sello de calidad
Desde hace más de 20 años, MUSICA MUNDI® lleva siendo el sello de calidad exclusivo de todos
los eventos organizados por INTERKULTUR. Desde la primera competición organizada por
INTERKULTUR, que tuvo lugar en Budapest en 1988, el sistema de evaluación sobre el que se
fundamentan todas las competiciones de INTERKULTUR ha estado en continuo proceso de
mejora y perfeccionamiento. MUSICA MUNDI® garantiza así condiciones adecuadas para que
todas las competiciones resulten equiparables, marcando estándares básicos dentro del mundo
de la música coral.

Las competiciones
Existen varias categorías, divididas en distintos grados de dificultad, para todos los tipos y niveles
de coros, con o sin necesidad de interpretar obras obligatorias. Se ofrece un ambiente único,
buenas condiciones competitivas, intensos contactos artísticos, diversos programas orientativos y
talleres, además de la oportunidad de practicar con artistas internacionales. Más de 200 expertos
y destacados directores corales, venidos de todos los rincones del mundo, garantizan un alto nivel
de especialización en todas las competiciones organizadas por INTERKULTUR.

El sistema de evaluación
En las competiciones de INTERKULTUR, el jurado otorga diplomas de oro, plata y bronce en 10
niveles distintos, mientras que en los World Choir Games y en los Campeonatos Mundiales de
Coros se otorgan medallas de bronce, plata y oro, siempre siguiendo el sistema de evaluación de
MUSICA MUNDI®. En cada categoría se elige a un vencedor o a un campeón y los logros destacados
reciben premios especiales. En algunas competiciones hay un Concurso del Gran Premio para los
ganadores de las categorías que determina al ganador general de la competición.

El concepto pedagógico
Los eventos de INTERKULTUR no se limitan a ser meras competiciones y festivales corales
internacionales, sino que le deben su nivel de competencia en la materia a una rica oferta
pedagógica que se centra en conseguir el rendimiento continuado de los coros participantes.
En las actuaciones con evaluación o la asesoría individual, los coros tienen la oportunidad de
trabajar codo a codo con el jurado internacional y de recibir consejos sobre su nivel de rendimiento
e información relevante desde el punto de vista pedagógico y artístico, además de sugerencias
sobre cómo interpretar la obra escogida. En relación con estas convenciones, también se ofrecen
numerosas jornadas especializadas, seminarios para directores corales, retratos de las figuras de
los compositores y conferencias. Los conciertos de la amistad y los conciertos en los que todos
cantamos juntos fortalecen el gran impacto emocional de los encuentros corales organizados
por INTERKULTUR.
20

Ubicaciones de las competiciones y de los festivales
Hasta el día de hoy, los eventos de INTERKULTUR han tenido lugar en Austria, Bélgica, la República
Checa, Croacia, Francia, Alemania, Grecia, Hungría, Indonesia, Israel, Italia, Latvia, Malasia, Malta,
la República Popular de China, Portugal, la República de Corea, Rusia, España, Sri Lanka, Suecia, Tai-
landia, EEUU y Vietnam. En los siguientes meses, INTERKULTUR presentará también por primera
vez en Gran Bretaña, Japón y Sudáfrica.

Los participantes
Hasta la fecha, alrededor de 9,000 coros, con unos 393,000 cantantes en activo de 103 países
distintos, han participado en las competiciones de INTERKULTUR. Más de la mitad de los
participantes han sido niños y jóvenes de hasta 25 años.

Formas de patrocinio
De acuerdo con sus estatutos, INTERKULTUR patrocina las siguientes actividades:
• Festivales musicales internacionales y competiciones corales cuyos objetivos sean los de reunir
  a coros de diferentes regiones del mundo y fomentar la colaboración internacional a través del
  respeto mutuo, además de contribuir al intercambio cultural y al entendimiento entre naciones
• Coros infantiles y juveniles, preferiblemente de los países más desfavorecidos económicamente
• Coros aficionados, ya sean locales o internacionales, que demuestren un desarrollo intensivo y
  prolongado en su juventud
• Directores jóvenes y con talento, músicos y cantantes de edades tempranas (adjudicación de
  becas)
• Programas específicos de patrocinio

European Culture Award (Galardon Cultural Europeo)
INTERKULTUR recibió en 2006 y 2016 el European Culture Award, que el antiguo Ministro
de Asuntos Exteriores alemán, Hans Dietrich Genscher, introdujo por primera vez y que es
otorgado por el Kultur Forum Europa, en reconocimiento a las actividades realizadas en aras del
entendimiento entre las personas y a su contribución al pensamiento europeo común dentro del
ámbito de la cultura.

                                               * * *

The first INTERKULTUR International Choir Competition in Budapest, held in 1988, was the start of
one of the largest and most successful series of cultural events in Europe. The INTERKULTUR Event
Series has meanwhile become known throughout the world for its high artistic and organizational
standards and as a concept for the choirs and choir enthusiasts worldwide. These events are orga-
nized by INTERKULTUR, a non-profit organization based in Germany.
21

INTERKULTUR´s biggest success to date was to bring the antique Olympic idea to the choral com-
munity. The Choir Olympics 2000 in Linz, Austria was the beginning of a Choir Olympic movement,
with subsequent events in Busan, Republic of Korea in 2002, and Bremen, Germany in 2004. This
success continued under the name "World Choir Games" in Xiamen, China in 2006, Graz, Austria
in 2008, Shaoxing, China in 2010, and Cincinnati, USA in 2012. In 2014, the World Choir Games
were held in Riga, Latvia and marked the biggest event in the history of the Choir Olympic idea
attracting 27,000 participants. In July 2016, choirs from 76 nations were guests in the Olympic city
of Sochi in Russia for the 9th World Choir Games. The 10th anniversary edition of the World Choir
Games in 2018 will happen on the African continent for the first time: in Tshwane, South Africa.

Another milestone in the history of INTERKULTUR was to establish a Championship for choirs. The
first World Choir Championships debuted in 2009 in the Province of Gyeongnam, Republic of Ko-
rea, followed by the World Choir Championships for Youth and Young Adults in July 2011 in Graz,
Austria. Graz again was the host city for the premiere of the European Choir Games in July 2013.
This European version of the World Choir Games was subsequently held in Magdeburg, Germany
(2015) and in the Latvian capital Riga (2017), along with the "Grand Prix of Nations". In August
2019 choirs from all over the world will meet in Gothenburg (Sweden) for the 4th edition of the
European Choir Games. The corresponding event for the Asian world, the Asia Pacific Choir Games
were held in October 2017 for the fourth time as well: the hosting city was Colombo, Sri Lanka.

The Idea
INTERKULTUR has become the symbol for a unique artistic idea, consisting of a new interpretation
concerning the execution of choir festivals. In comparison to traditional meritorious choir com-
petitions that only invite international elite choirs to take part; the INTERKULTUR competitions
are open to all non-professional choirs. Choirs from all over the world, interested in gaining in-
ternational festival and competition experience, can compete according to their level of artistic
achievement. The Artistic Committee puts emphasis on the presence of the highest level of choral
performers as well as on the presence of the greatest diversity of choirs in all competitions. This
new type of competition has been copied by numerous organizations in the past two decades.
With the idea to organize the World Choir Games, formerly known as "Choir Olympics" biennially,
INTERKULTUR has opened a door to new impulses and perspectives for the national and interna-
tional choral movement.

The Quality Seal
For more than 20 years, MUSICA MUNDI® has been the exclusive quality seal for all INTERKULTUR
events worldwide. The evaluation system on which all INTERKULTUR competitions are based upon
since the first event in Budapest in 1988 have been improved continuously. MUSICA MUNDI® en-
sures comparability among all events, a smooth organization and has set standards in the world
of choral music.

The Competitions
There are various categories for all types and levels of choirs in different degrees of difficulty, with
or without compulsory pieces. The competitions offer good competitive conditions, valuable artis-
tic contacts, various workshops and seminars, as well as practice opportunities with international
performers. More than 200 experts and leading choirmasters from all over the world guarantee a
high level of expertise in all INTERKULTUR events.
22

Evaluation System
The jury awards Bronze, Silver, and Gold Diplomas on 10 levels at INTERKULTUR competitions along
with Bronze, Silver and Gold Medals at the World Choir Games, the World Choir Championships
and the Grand Prix of Nations, according to the MUSICA MUNDI® evaluation system. In each cate-
gory, a winner or champion is determined and outstanding achievements are honored with Special
Prizes. In some competitions there is a Grand Prize Competition of the Category Winners which
determines the overall winner of the competition.

The Pedagogical Concept
INTERKULTUR events are not only competitions and international choir festivals, but also provide
professional competence. Choirs are able to receive feedback from various pedagogical offerings.
In Evaluation Performances or Individual Coachings, choirs have the chance to work with inter-
national jury members and gain advice on their current level of achievement, receive proficient
pedagogical and artistic information and obtain suggestions as to how to interpret the chosen
piece. Choirs may also attend workshops and seminars along with participation in Friendship and
Celebration Concerts which allow international choirs to interact with choirs of the host city during
INTERKULTUR events.

Locations of Festivals and Competitions
To date, INTERKULTUR events have taken place in Austria, Belgium, Czech Republic, Croatia, France,
Germany, Greece, Hungary, Indonesia, Israel, Italy, Latvia, Malaysia, Malta, People's Republic of Chi-
na, Portugal, Republic of Korea, Russia, Serbia, Spain, Sri Lanka, Sweden, Thailand, USA and Viet-
nam. In the coming months INTERKULTUR will be present also in Great Britain, Japan, and South
Africa for the first time.

The Participants
In total, roughly 9.000 choirs with about 393.000 active singers from 103 countries have taken
part in the INTERKULTUR competitions to date. An interesting note is that more than half of the
participants have been children and youth up to 27 years of age and 67% of the participating
choirs are returning ensembles looking forward to new destinations and new choral challenges.

Means of Support
In accordance with its statutes, INTERKULTUR supports the following activities:
 •International music festivals and choir competitions whose goal is to bring together choirs
  from different regions of the world and encourage international collaboration through mutual
  respect, as well as to contribute to cultural exchange and understanding among nations
• Children and youth choirs even from financially challenged countries
• Non-professional choirs that focus on the growth of youth development
• Young, talented choirmasters, young musicians and singers through the support of scholarship
  awards
• Specific sponsorship opportunities

European Culture Award
INTERKULTUR was awarded the 2006 and 2016 European Culture Award, by former German Mi-
nister of Foreign Affairs, Hans Dietrich Genscher and presented by KulturForum Europa, for its acti-
vities on behalf of understanding between peoples and furtherance of common European thinking
in the field of culture.
HELSINGBORGS KÖRFESTIVAL
The Swedish International
Choir Competition
25

SOBRE CALELLA
ABOUT CALELLA
26

Sobre Calella / About Calella

Calella, Costa de Barcelona-Maresme
Situada a només 50 km de Barcelona i molt a prop del parc natural del Montnegre. Calella és
una destinació turística de qualitat amb tres magnífiques platges guardonades amb la Bande-
ra Blava -a més de la Q de qualitat a la platja de Garbí-, així com una important oferta comer-
cial i de restauració. La seva gran oferta d'allotjament amb 13.958 places en hotels, càmpings i
apartaments fa de Calella una de les destinacions turístiques més importants del país.

Calella – Comerç
A Calella hi trobareu una gran oferta comercial durant tot l'any. Compta amb més de 500 bo-
tigues que ofereixen una àmplia gamma d'articles i marques de primera qualitat. Cal destacar
el mercat a l'aire lliure dels dissab¬tes i el mercat municipal.

Calella – Restauració
Els nostres restauradors us ofereixen una excellent cuina on podreu degustar els plats elabo-
rats amb productes de la comarca del Maresme: hortalisses i llegums, com els pèsols de la "flo-
reta", peix i marisc, els bolets dels boscos del Montnegre i també les maduixes, i les cireres d'en
Roca. Calella compta amb més de 70 restaurants de cuina autòctona, del país i internacional.
Hi trobareu també bars, cafeteries i terrasses.

Calella – Natura
La natura és present a diferents indrets de gran riquesa, que compten amb moltes espècies
de la flora mediterrània. Destaquem el parc Dalmau i el passeig d'estil modernista de Manuel
Puigvert al bell mig de la ciutat. A prop del far hi trobem el paratge de les Torretes, un mirador
sobre el mar i des d'on es pot accedir al parc natural del Montnegre. A Calella s'hi poden fer di-
verses rutes de natura i urbanes, que permeten conèixer mes bé la ciutat i el seu entorn natural.
També s'hi pot practicar el Nòrdic walking.

Calella – Esports
La ciutat de Calella, certificada com a Destinació de Turisme Esportiu (DTF) per l'Agència Cata-
lana de Turisme, disposa de bones instal·lacions per a la pràctica de tota mena d' esports, com
futbol, bàsquet, handbol, atletisme, natació, tennis, activitats nàutiques i, a pocs quilòmetres
de la ciutat, la possibilitat de fer senderisme pel Parc del Montnegre. Cada any se celebren dues
importants proves internacionals de triatló, el Half Challenge al mes de maig i el Challenge a
final de setembre-principi d'octubre amb la participació de triatletes de tot el món i que engu-
any ha estat escollit, per segon any consecutiu, com a millor triatló del 2011 per la federació
espanyola de triatló. Per a més informació: www.challenge-barcelona.es
27

Calella – Cultura
La importància de la població es fa palesa en el gran nombre d'actes culturals, folklòrics i festius
que se celebren durant tot l'any, com el Festimatge; l'Aplec de la Sardana; els festivals musicals,
folklòrics i de cant coral; la fira de Calella i l'Oktoberfest, entre d'altres. Per a més informació dels
esdeveniments visiteu les pàgines web: www.calella.cat i www.calellabarcelona.com També
són visita obligada el museu arxiu i el centre d'interpretació de les comunicacions ubicat al
far de Calella (per horaris i dates d'obertura consulteu la pàgina www.calella.cat/turisme/far).

                                               * * *
Calella, Costa de Barcelona-Maresme
Situated at just 50 km to the north of Barcelona and very close to the Natural park of the Mont-
negre, Calella is an excellent tourist destination with three beautiful beaches, awarded with the
European Blue Flag and the Q for Quality award for the Garbi beach. It also has an important
commercial offer and many restaurants for eating out. There are 13.958 accommodation places
in hotels, campings and apartments. All of this contribute Calella as one of the most important
tourist destinations in the country.

Calella – Shopping
You can go shopping throughout the year in Calella, which has over 500 shops with a varied
selection of good, high quality articles. You can also visit the municipal indoor market or the
Saturday morning open air market.

Calella – Eating out
Our restaurants offer you the opportunity to try our traditional cuisine where you can enjoy
many recipes elaborated with the products from the region, excellent fruits and vegetables such
as strawberries, cherries and sweet green peas, seafood such as fresh fish and shellfish and wild
mushrooms from the Montnegre Forrest. There are over 70 restaurants offering national and
international cooking, many cafeterias, open air terraces and bars.
28

Calella – Nature
In Calella and nearby there are many natural areas with greenery and typical Mediterranean ve-
getation. A visit is recommended to the Dalmau Park in the centre of the city, to the promenade
of Manuel Puigvert (of modernist design) and to the "Torretes" antique optical telegraph towers
near the lighthouse from where you can walk to the natural park of the Montnegre. In Calella
there are varies nature and urban walking routes, which will familiarise you with the town and its
immediate outskirts and also with its nature areas. One can also practice the modality of Nordic
Walking.

Calella – Sports
The city of Calella has been certified by the Catalan Tourist Board as a Sports Tourism Destina-
tion, where you can find excellent installations for the practice of many sports such as football,
athletics, basketball, handball, swimming, tennis and water sports. Also at just a few kilometres
away you can go walking or cycling in the Montnegre Natural Park. Every year we celebrate two
important international triathlon events, the «half challenge» during the month of May and «the
Challenge» at the end of September/beginning of October, with athletes participating from all
over the world and which has in 2011 and 2012 been awarded by the Spanish Triathlon Federa-
tion as the best triathlon in Spain. For more information please visit the website: www.challenge-
barcelona.es.

Calella – Culture
In Calella you will find that there are many culture, folklore and festive events taking place through-
out the year, such as the Festival of images, the Catalan Sardana dance festival, music festivals,
folklore and choir singing festivals, the fair of Calella and the Maresme, the beer festival, amongst
others. For more information visit the websites: www.calella.cat & www.calellabarcelona.com. A
visit to the Archive Museum is a must and also to the Calella lighthouse (for information of the
lighthouse opening times please visit www.calella.cat/turisme/far).

                                               * * *
29

Calella, Costa De Barcelona-Maresme
Situada a tan solo 50 km de Barcelona y muy cerca del parque natural del Montnegre, es un destino
turístico de calidad. Cuenta con tres magníficas playas galardonadas con la Bandera Azul - además
de la Q de calidad a la playa de Garbí- , así como una importante oferta comercial y de restauraci-
ón. Su gran oferta de alojamiento con 13.958 plazas en hoteles, campings y apartamentos hacen
de Calella uno de los destinos turísticos más importantes del país.

Calella – Comercio
En Calella encontrará una gran oferta comercial durante todo el año. Su centro comercial cuenta
con más de 500 tiendas que ofrecen una amplia gama de artícu¬los y marcas de primera calidad.
Destacamos el mercadillo al aire libre de los sábados así como el mercado municipal.

Calella – Restauración
Nuestros restauradores les ofrecerán una cocina muy elaborada en la que podrán degustar los pro-
ductos autóctonos del Maresme como las fresas, las cerezas d'en Roca, los guisantes de la variedad
"la floreta", el pescado y el marisco y las setas de los bosques del Montnegre. Calella cuenta con más
de 70 restaurantes de cocina catalana e internacional así como bares, cafeterías y terrazas.

Calella – Naturaleza
La naturaleza está presente en diferentes lugares de gran riqueza que cuentan con muchas especies
de la flora mediterránea. Destacamos el parque Dalmau y el paseo de estilo modernista de Manuel
Puigvert ambos en el centro de la ciudad. A pocos kilómetros, cerca del faro encontramos el paraje
de les Torretes, un mirador sobre el mar y desde donde se puede acceder al parque natural del Mont-
negre. En Calella se pueden hacer varias rutas de naturaleza y urbanas, que permiten conocer más
bien la ciudad y su entorno natural. También se puede practicar el "nordic walking".
September 26-30, 2018
                            Grado, Italy

                            9th ISOLA DEL SOLE

                            Early Bird Deadline: February 26, 2018
                            Registration Deadline: May 15, 2018

                            e-mail: mail@interkultur.com
                            Internet: grado.interkultur.com

Scan QR code and get more            /choircompetition.isoladelsole
information

                            INTERKULTUR, Ruhberg 1, 35463 Fernwald (Frankfurt / Main), Germany
                            phone: +49 (0) 6404 69749-25, fax: +49 (0) 6404 69749-29

                            Photo Credits: © Interkultur
31

Calella – Deportes
La ciudad de Calella, certificada como Destino de Turismo Deportivo (DTF) por la Agencia Catalana
de Turismo, dispone de buenas instalaciones para la práctica de toda clase de deportes, como fút-
bol, baloncesto, balonmano, atletismo, natación, tenis, actividades náuticas y, a pocos kilómetros
de la ciudad, la po¬sibilidad de hacer senderismo por el parque del Montnegre. Cada año se celeb-
ran dos importantes pruebas internacionales de triatlón, el Half Challenge en el mes de mayo y el
Challenge a finales de septiembre principios de octubre con la participación de triatletas de todo el
mundo. Esta prueba ha sido escogida por segundo año consecutivo como "Mejor Triatlón 2011" por
la Federación Española de Triatlón. Para más información: www.challenge-barcelona.es

Calella – Cultura
La importancia de la población se hace evidente en la gran cantidad de actos culturales, folklóri-
cos y festivos que se celebran durante todo el año, como el Festimatge, el Aplec de la Sardana, los
festivales musicales, folclóricos y de canto coral, la feria de Calella y la Oktoberfest, entre otros. De
todos ellos encontrarán la información mensual en la oficina de turismo o en la recepción de su alo-
jamiento y también en las páginas web: www.calella.cat y www.calellabarcelona.com También
son de visita obligada el museo archivo y el centro de interpretación de las comunicaciones ubicado
en el faro de Calella (para horarios y fechas de apertura consulten la página web www.calella.cat/
turisme/far).
33

 COMITÉ ARTÍSTICO Y JURADO
ARTISTIC COMMITTEE AND JURY
34

España / Spain

Òscar Boada
Director artístico de Canta al mar 2017 / Artistic
Director of Canta al mar 2017

Licenciado por "The Royal Schools of             Licenciate from the Royal Schools of Music,
Music, Boada empezó su carrera como              Boada began his career as an accompanist
acompañante y músico de cámara. Colaboró         and chamber music player. He worked with in-
con orquestas de prestigio internacional y       ternational prestige orchestras and the most
con los más importantes maestros, entre          important conductors of the moment. He has
los cuales. Le ha sido otorgado la mención       been awarded the "Ciutat de Barcelona" Spe-
especial del premio "Ciutat de Barcelona,        cial Mention Prize in the category of Music, the
el premio Reus de composición para voces         Reus Prize for children's voices composing, and
infantiles y recibió el tercer premio en el      was awarded the third prize in the Concorso
Concorso Internazionale Marielle Ventre          Internazionale "Marielle Ventre" per direttori
per direttori di coro, en competición con 42     di Coro amongst other 42 directors from all
otros directores de toda Europa.                 Europe. Being recognized as one of the most
Es autor de diversos métodos pedagógicos         outstanding specialists in children and fema-
y es frecuentemente invitado en com-             le choirs in Spain, he is also the author of se-
peticiones, conferencias y reuniones             veral pedagogical methods on school music
internacionales. Ha sido miembro de jurados      teaching, and he is often invited to partici-
internacionales en Calella,Tours, Linz,          pate in contests, conferences and internatio-
Socchi (World Choir Games), Cantonigròs          nal meetings. He was member of the jury at
yTorrevieja.                                     the international competitions in Linz, Sochi
Como director del coro de voces blancas, Cor     (World Choir Games), Cantonigròs and Torre-
Vivaldi, Cor Vivaldi, ha conseguido especial     vieja. He has achieved recognition with the
reconocimiento, consiguiendo premios             catalan children's choir COR VIVALDI, which
internacionales, grabado más de 15 cd y          has won important international prizes, recor-
ejecutado cerca de 1000 conciertos en su         ded more than 15 Cd, performed about 1000
país, así como en giras internacionales          concerts and made several tours throughout
en Europa, Sudamérica y Estados Unidos,          Europe, South America and the United States
recibiendo siempre los más favorables            where they always received highly favourable
comentarios tanto de los medios de               comments from the media and audiences.
comunicación como del público asistente a
sus actuaciones.
35

España / Spain

Albert Deprius
Director artístico de Canta al mar 2017 &
miembros del jurado / Artistic Director of
Canta al mar 2017 & Jury member

Nació en Pineda de Mar (Barcelona),           Born in Pineda de Mar (Barcelona) where he
donde a los 8 años inició sus estudios        began studying music at the age of eight,
musicales. En 2002 se graduó en canto en el   Albert Deprius started singing with Cecilia
Conservatorio Superior de Música del Liceo    Fondevila at the Liceu Conservatory of Mu-
de Barcelona, recibiendo posteriormente       sic and continued his studies with Enriqueta
una Mención de Honor.                         Tarres to obtain the top grades and receiving
Amplió su formación vocal en clases           an honourable mention. As a recitalist lyrical
magistrales impartidas, entre otros,          operas and operettas in various auditoriums
por Montserrat Caballé. Ha realizado          and theatres in Catalonia, for example in
recitales líricos, óperas y zarzuelas en      "Palau de la Música" of Barcelona, in South
diversos auditorios y teatros nacionales e    of Europe and South America, he has been
internacionales. También ha interpretado      awarded first prize in several singing compe-
los principales roles de tenor en óperas      titions. Jaume Aragall Foundation, later he
(como Tosca, Madama Butterfly, La             was awarded with a scholarship to attend
Bohème...) y zarzuelas.                       the Master Class with tenor Jaume Aragall.
Ha obtenido diversos premios de canto.        He attended lectures given by Montserrat Ca-
Otra actuación destacada fue la               ballé, Jaume Aragall Pedro Lavirgen, Rolando
interpretación del rol de Alfredo de La       Panerai, Bonaldo Giaiotti, Vicente Sardinero.
Traviata de Verdi en el Gran Teatro de la     He has performed leading roles in several
Habana en 2007. Estudió dirección coral       operas as in "Cançó d'Amor i de Guerra", "Ma-
con Manuel Cabero.                            rina" or "La Tabernero del Puerto".
Ha dirigido diversos corals y orquestas.      In 1998 he started to teach music theory, pi-
Es director y fundador del Cor Harmonia       ano, choral singing at the Music Center Can
Calellenc y Orquesta de Cámara Harmonía.      Salom, where since 2002 he has been the di-
Director del Centro Musical Can Salom.        rector. He also has taught voice lessons and
Director Artísitco de la Temporada Lírica     singing lessons.
Ciutat de Calella.                            He is the director of the Harmony Choir, Sym-
                                              phony Harmony Orchestra and the gate ar-
                                              tistic director of the Lyric City Season Calella.
36

España / Spain

Enrique Azurza
Miembros del jurado / Jury member

Enrique Azurza es el director artístico de       Enrique Azurza is the Artistic Director of So-
la Sociedad Coral de Bilbao desde abril de       ciedad Coral de Bilbao since 2016. He studied
2016. Estudió dirección de coro en el País       choral conducting in the Basque Country and
Vasco y en Estocolmo, con Anders Eby, Eric       in Stockholm with Anders Eby, Eric Ericson and
Ericson y Carl Høgset.                           Carl Högset.
Ha dirigido el coro "Hodeiertz" de Tolosa        He has conducted the choir "Hodeiertz" of To-
desde 1985. En 1997 fundó el elenco vocal        losa since 1985. In 1997 he founded the pro-
profesional KEA con la meta de promocionar       fessional Vocal Ensemble KEA with the aim of
la música contemporánea y antigua. Fue el        promoting contemporary and ancient music.
representante español en el Simposio Coral       He has been the Spanish representative in the
Mundial con "Hodeiertz", Sidney 1996, y con      World Choral Symposium with "Hodeiertz",
el elenco coral KEA en Argentina en 2011.        Sydney 1996, and with KEA vocal ensemble in
Trabaja en la enseñanza del canto coral          Argentina 2011.
en Musikene, Centro Superior de Música           He teaches choral singing in Musikene, Centro
en el País Vasco, y es presidente de la          Superior de Música del País Vasco and is Pre-
Confederación de Coros en el País Vasco.         sident of the Confederation of Choirs in the
Azurza ha dirigido el coro de la Universidad     Basque Country.
del País Vasco (1999–2016), el coro del Insti-   Azurza has conducted the Choir of the Univer-
tuto Coral de canto de Aragón (1993–2003),       sity of the Basque Country (1999-2016), the
el Coro Juvenil Nacional Español y el Coro       Choir of the Choral Singing Institute of Ara-
Lírico de Cantabria (2011–2015). Todos los       gon (1993-2003), the Spanish National Youth
coros han participado con éxito en compe-        Choir and the Coro Lírico de Cantabria (2011-
ticiones nacionales e internacionales y han      2015). All of the choirs have successfully parti-
grabado varios Cd´s.                             cipated in national and international contests
Da talleres con frecuencia y ha sido miembro     and has recorded several CDs.
del jurado en diferentes festivales. Es miem-    He gives regularly workshops and has been
bro del comité musica en el Concurso Coral       member of the jury in different festivals. He
de Tolosa, en el Simposio Mundial de Barce-      is member of the musical committee in the
lona 2017 y director artístico del Concurso      International Choral Contest of Tolosa, in the
Coral Nacional de Ejea de los Caballeros.        World Symposium Barcelona 2017 and artistic
                                                 director of the National Choral Contest of Ejea
                                                 de los Caballeros.
37

South Africa

Michael Joseph Barrett
Miembros del jurado / Jury member

Michael Joseph Barrett es el director de las     Michael Joseph Barrett is the Director of Choral
actividades corales de la Universidad de         Activities at the University of Pretoria, South Af-
Pretoria, Sudáfrica. También es el director de   rica. He is the conductor of the University of Pre-
la Camerata de la Universidad de Pretoria y      toria (Tuks) Camerata and a lecturer in Choral
profesor de estudios de música coral en el       Music Studies in the Department of Music. He
Departamento de Música. Fue miembro del          was a member of the Drakensberg Boys' Choir
coro Drakensberg Boys desde 1992 hasta           from 1992 to 1997. He obtained the degrees
1997. Obtuvo la licenciatura de música           BMus in Performing Arts in 2005 and MMus,
en artes escénicas (cum laude) en 2005,          specialising in choral conducting from the Uni-
así como la maestría en artes escénicas,         versity of Pretoria. He holds a Postgraduate
especializándose en dirección coral en la        Certificate in Education (PGCE) from UNISA and
Universidad de Pretoria. Posee un certificado    a Performance Licentiate in Singing (2008). In
de postgrado en educación (PGCE) de la           2017, Michael completed his Doctorate of Music
Universidad de Sudáfrica y una licenciatura      at the University of Pretoria, specialising in Cho-
en interpretación en canto (2008). En 2017,      ral Conducting.
Michael completó el doctorado música en la       In July 2017, the "Camerata" performed as guest
Universidad de Pretoria, especializándose en     choir at the 11th World Symposium on Choral
dirección coral. En julio de 2017, Camerata      Music, held in Barcelona. He is a member of the
participó como coro invitado en el XI Simposio   Artistic Committee for the 10th World Choir
Mundial de Música Coral, celebrado en            Games which will be hosted in South Africa in
Barcelona. Michael es también miembro del        July 2018. He is regularly invited to adjudicate
Comité Artístico de los X Juegos Mundiales       and give workshops on choral music across the
de Coro, que se celebrará en Sudáfrica en        globe. Michael is also an active composer and
julio de 2018. Frecuentemente es invitado        arranger.
para actuar como jurado y dar talleres sobre     The University of Pretoria Camerata has recor-
música coral por todo el mundo. Michael es       ded several CD's, of which Phoenix (2015) and
tambien un activo compositor y arreglista.       Love and War (2017) have both been received to
La Camerata de la Universidad de Pretoria        critical acclamation, nominated for Best Clas-
ha grabado varios discos compactos, de           sical/Instrumental Album at the South African
los cuales Phoenix (2015) y Amor y Guerra        Music Awards (SAMA).
(2017) han sido recibidos con aclamación
crítica y nominados como los mejores
álbumes de música clásica/instrumental en
los Premios Musica de Sudáfrica (SAMA).
38

Noruega / Norway

Tove Ramlo-Ystad
Miembros del jurado / Jury member

Tove Ramlo-Ystad estudió canto y                 Tove Ramlo-Ystad is educated as a singer and
dirección graduándose con un Máster              conductor with a Master Degree from the
de la Universidad Noruega de Ciencias y          Norwegian University of Science and Tech-
Tecnologías enTrondheim.                         nology, Trondheim.
Sus profesores y tutores en dirección fueron     Her teachers and mentors in conducting
Stefan Sköld, Anders Eby y Mogens Dahl.          have been Stefan Sköld, Anders Eby and Mo-
Tove Ramlo-Ystad es una de las directoras de     gens Dahl.
coro más reconocidas de Noruega.                 Tove Ramlo-Ystad is one of Norway's most
Es una directora muy popular y de mucha          acknowledged choir conductors. She is a very
inspiración y es invitada con frecuencia en      popular and inspiring guest conductor and
competiciones corales como jurado.               she is frequently used as an adjudicator in
Dirigió el coro femenino "Cantus" desde          international choir competitions.
su comienzo en el año 1986. "Cantus" ha          She has conducted the female choir "Cantus"
ganado varias competiciones y es muy             since their beginning in 1986. "Cantus"
conocido por su sonido nórdico. Éste sonido      has received a lot of attention, won several
fue la razón por la que "Cantus", fué escogido   competitions and is known by their Nordic
para cantar en la película animada "Frozen"      sound. This sound was the reason Disney dis-
de la factoria Disney.                           covered "Cantus", and led to the choir being
Antes era la directora de ambos elencos,         preferred to sing in their animation movie
mixtos y masculinos. Ahora su experiencia        'Frozen'.
se basa más en ser un tutor para directores      Earlier she has been the conductor of both
más jóvenes.                                     mixed and male ensembles. Now her expe-
Directora de elencos mixtos y masculinos,        rience is much used as a mentor for younger
en la actualidad concentra su labor en la        conductors.
tutoría de jóvenes directores y colabora         Tove Ramlo-Ystad is working for the Norwe-
como directora musica para la Asociación         gian Choral Association as a music director,
Coral de Noruega, donde la evolución de          where developing education systems for
sistemas educativos para directores en           conductors in Norway is one of the main is-
Noruega es uno de los principales intereses.     sues.
DIAPOSITIVAS SIGUIENTES ...
Cancelar