Sweet Sunset Enjoy a lovely scape where dreams come true - q-ec.bstatic.com
Transcripción del contenido de la página
Si su navegador no muestra la página correctamente, lea el contenido de la página a continuación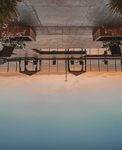 Bienvenidos
              Welcome

Para servirle mejor, hemos preparado información
que le puede ser útil durante su estancia. Si hay algo
más que Usted necesite, por favor no dude en
contactar a nuestro departamento de Recepción y
              con gusto le asistiremos.

In order to serve you better, we have prepared some
useful information for your stay. If there is anything
else you may need, please do not hesitate to contact
     our Front Desk and we will gladly assist you.
RESTAURANTE / RESTAURANT

Horario
Domingo a Jueves de 8:00 a.m. a 10:00 p.m.
Viernes y Sábado de 8:00 a.m. a 11:00 p.m.

Desayuno Buffet
Sábado de 9:00 a.m. a 1:00 p.m.
Domingo de 9:00 a.m. a 1:00 p.m.

Código de vestimenta
Nuestro Restaurante es semi-formal, le agradecemos
utilizar camisa y zapatos
Para cenar se recomienda llegar 15 minutos antes de nuestra
hora de cierre.

Opening hours
Sunday to Thursday from 8:00 am to 10:00 p.m.
Friday and Saturday from 8:00 am to 11:00 p.m.

Breakfast Buffet
Saturday from 9:00 am to 1:00 p.m.
Sunday from 9:00 am to 1:00 p.m.

Dress Code
Our Restaurant is semi-formal, Shirt and shoes are
required.
For dinner we recommend to order 15 minutes before our
closing time.

          RECEPCIÓN: Por favor marque "O"
             FRONT DESK: Please dail "O"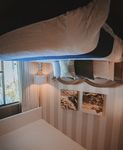 AIRE ACONDICIONADO & CALEFACCIÓN
USE OF THE AIR CONDITIONING & HEATING
Si desea ayuda, por favor marque ''0'' y le enviaremos a una
persona de mantenimiento.
If you need assistance, please dial ''0'' and someone will show
you how to opérate it.

SERVICIO DE SPA / SPA SERVICE

Ofrecemos servicios de masaje y faciales dentro de la
comodidad de su habitación o en nuestros privados gazebos
cerca de la alberca. Por favor consulte la sección en este
directorio de precios y descripción de servicios y marque O
para confirmar su cita.

We offer massage and facial in the comfort of your room or in
our front private by the pool gazebos. Please consult the
section in this directory for prices and dial "O" in order to
confirm your appointment.

TELÉFONO / TELEPHONE

Contamos con servicio directo de larga distancia en todas las
habitaciones.

Direct Dialing Service is available in all guest suites.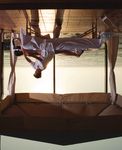 ALBERCA & JACUZZI / POOL & JACUZZI

Horario
9:00 a.m. hasta las 10:00 p.m.

-Para su comodidad, contamos con toallas de alberca. Por favor
llame a recepción y las enviaremos a su habitación o al área de
alberca.
-Para el jacuzzi, por favor llame 20 minutos antes de utilizarlo
para asegurar que se encuentre a la temperatura ideal.
-Contamos con un ''fogón'' en el área de alberca. Si desea que sea
encendido, por favor llame a recepción y con gusto le
enviaremos a una persona de mantenimiento para encenderlo.
Le agradecemos no trate de prenderlo usted solo y no tirar
ningún artículo dentro.
Open from
9:00 a.m. until 10:00 p.m.
-Pool towels are available through Housekeeping, please call the
Front Desk and we will send them to your room or pool area.
-For the Jacuzzi, please call us at least 20 minutes before use in
order to make sure it is at the right temperature.
-A ''fire pit'' is available for your enjoyment at the pool area. If you
would like to have it turned on, please call the front desk and
someone will show you how to operate it. Please so not try to
operate it yourself or throw anything into it.

COMPUTADORA E IMPRESIÓN/ COMPUTER AND PRINTER
Si necesita utilizar una computadora, puede hacerlo. Solo
háganos saber la hora y el tiempo que le usará y con gusto le
daremos acceso.
If you wish yo use of our computers, please let us know the time
and we will be glad to let you have access.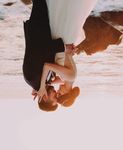 MASCOTAS / PETS
Sentimos informarles que no permitimos mascotas dentro
de nuestras habitaciones.

We are sorry to inform you that pets are not permitted inside
guest suites.

TAXIS / TAXIS
Favor de solicitar al departamente de Recepción. El taxi
llegara de 5 a 10 minutos.
Please request this service to the Front Desk. Allow 5-10
minutes for a taxi to arrive.

RENTA DE AUTOS / CAR RENTAL
Si necesita rentar un auto, por favor contacte a nuestro
departamento de Recepción quien con gusto le asistirá y le
otorgará la informacion necesaria. Marque O.
If you need to rent a car, please contact the Front Desk who
will glady assist you and provide you with the information.

CAJA DE SEGURIDAD / SAFETY BOX
Contamos con caja de seguridad en todas las habitaciones
dentro del clóset.
Safety Box is available in all the rooms; you will find it in the
closet.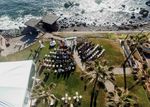 Fine Dinning
Nuestro Restaurante de especialidades le ofrece una
gran variedad de platillos y espectacular vista al mar.
Pescado, mariscos frescos y Cortes finos cocinados
con un toque de alta cocina Mexicana.
Para reservaciones marque 400

Our Fine Dining Restaurant offers a great variety of
dishes with a spectacular view. Fresh SeaFood and
imported meat cuts cooked with a Mexican touch.
For reservations dial 400.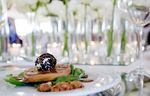 Celebrate Love

Para mayor información o
concertar una cita con nuestra
Coordinadora favor de marcar
 EXT. 300
9 am a 4 pm

For more information or to make
an appoinment with our Events
Coordinator please
Dial 300 9 am to 4 pm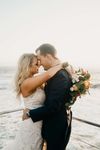 BODAS Y EVENTOS

Para bodas, eventos especiales o
reuniones    de    trabajo,   nuestro
Restaurante cuenta con el salón Black
Marlín. Salón privado con vista al mar
hasta para 60 personas. Para eventos
más grandes, en nuestro jardín frente
al mar le ofrecemos una carpa con
capacidad desde 120 hasta 300
personas. Proveemos todo el equipo:
mesas, sillas, pista de baile y un
excelente servicio de alimentos y
bebidas.

WEDDINGS AND EVENTS

For Weddings, special events or
meetingsd, our Restaurant has an
ocean view private room Black Marlin
for up to 60 persons. For larger
eventos, our Ocean front garden can
be set up with a tent from 120 up to
300 persons. We provide all the
equipment: tables, chairs, dance floor
and catering.
Delightful Rest

                                         Room Service
Enjoy a lovely scape where

                             SERVICIO A CUARTO
     dreams come true
MENU DE HABITACIONES / ROOM SERVICE MENU

Favor de marcar la extensión 400 y con gusto tomaremos su orden
                     en nuestro restaurante
   Please dial 400 and we will take your order at our restaurant

DESAYUNOS / BREAKFASTS

Hot cakes con tocino y fruta
Pan cakes with bacon Y fruit                                     $ 140.00
Avena con plátano O fresa
Oatmeal with banana and strawberries                              $ 80.00
Omelet Punta Morro
Omelet with spinach, filled with cheese and
mushrooms, with roasted peppers                                 $ 170.00

Huevos al gusto (tocino, jamón, salchicha)
Scrambled eggs to taste (with bacon, ham or sausage)            $ 130.00

Machaca de carne deshebrada con huevo
Scrambled eggs with shredded beef machaca                       $ 190.00
Chilaquiles rojos con queso y crema
Red sauce chilaquiles with cream and cheese                     $ 130.00

Plato de frutas acompañado de queso cottage y miel
Fresh fruit served with cottage cheese and hone                 $ 130.00

BEBIDAS PARA DESAYUNOS / BREAKFASTS BEVERAGES

Café
Coffee                                                           $ 40.00
Té
Tea                                                             $ 45.00
Jugo de naranja
Orange juice                                                    $ 60.00
Licuado de frutas
Fruit smoothie                                                  $60.00
Mimosa                                                          $80.00

                           Los precios incluyen IVA
                Prices are in Mexican pesos and include taxes
COMIDAS / CENAS - LUNCH / DINNER

Ensalada Punta Morro: servida con lechugas aderezo
de blue chesse y brocheta de camarón
Punta Morro Salad: Mixed salad with Grilled
Shrimp Kebab and Blue Cheese Dressing                            $ 200.00

Pulpo asado con chimichurri, cebolla, chistorra,
pimientos y aceitunas de la región acompañado
con frituras de pasta
Roasted Octopus with chimichurri sauce, onion, chistorra
sausage, bell peppers and regional olives, served with
pasta tostadas                                                   $310.00

Bagel de salmón ahumado
Smoked salmon bagel                                              $ 215.00

Linguini Jardinero con camarón o pollo salteado
en aceite de oliva, tomate, aceitunas, champiñones
y queso parmesano
Garden linguini with shrimp or chicken sautéed with
olive oil, tomato, olives,mushrooms, roasted garlic
and parmesan                                                     $ 265.00

Pechuga Baja-Med salteada en mantequilla,
vino blanco y champiñones, bañado en salsa de
alcachofa natural
Baja-Med Chicken Breast sautéed chicken breast with
mushrooms, artichoke hearts, garlic, green onions
and white wine sauce                                             $ 250.00

Rack de cerdo con salsa BBQ hecho en casa
acompañado de cebollas glaseadas y papas baby
Pork Rack with Homemade BBQ Sauce Accompanied
With Glazed Onions and Baby Potatoes Fries                       $ 285.00

Arrachera de Res acompañada con salsa molcajete,
guacamole, tomate, queso Real del Castillo y frijoles
Grilled Flank Steak mexican salsa, guacamole, tomatoes,
Real del Castillo cheese and beans                               $ 380.00
                            Los precios incluyen IVA
                 Prices are in Mexican pesos and include taxes
Camarones Punta Morro rellenos de mousse almeja
envueltos en tocino y salsa de champiñones
Punta Morro shrimp filled with clams mousse
and wrapped with bacon served with sautéed
mushrooms and white wine sauce                                                  $ 370.00

Langosta roja de Baja California servida con arroz
verde de epazote y chile poblano y bañada con
mantequilla de alcachofas y hongos
Baja California red lobster served with green rice
and poblano pepper with butter artichokes
and mushrooms sauce                                                    Precio de Mercado
                                                                            Market Price

COMPLEMENTOS A SU ELECCIÓN / SIDES TO COMPLEMENT

Papa al horno con crema y mantequilla
Baked potatoes with cream and butter

Ensalada Verde mixta
Mix salad

Vegetales mixtos de temporada a la parrilla
Grilled mixed vegetables of the season

                                  Los precios incluyen IVA
                       Prices are in Mexican pesos and include taxes
CARTA DE VINOS / WINE LIST

VINOS BLANCOS / WHITE WINE

MONTE XANIC
CHENIN COLOMBARD                                               $590.00
ROGANTO
CHARDONNAY                                                     $590.00
SANTO TOMAS
SAUVIGNON BLANC                                                $620.00

PUNTA MORRO
Reserva de la Casa SAUVIGNON BLANC                             $935.00

VINOS TINTOS / RED WINE

ROGANTO
TRAMONTE                                                       $835.00
PICCOLO                                                        $590.00
CAVA ARAGON
MADERA 5 - CABERNET SAUVIGNON-SANGUIOVESE                     $1,070.00
MADERA 5 - TEMPRANILLO - CABERNET SAUVIGNON                     $960.00
MADERA 5 - NEBBIOLO                                           $1,080.00

MONTE XANIC
CALIXA CABERNET-SAUVIGNON                                      $710.00
NEBBIOLO                                                      $1,685.00
SYRAH                                                         $1,200.00

SANTO TOMAS
TEMPRANILLO-CABERNET SAUVIGNON                                  $835.00
DUETTO                                                        $2,405.00
UNICO CABERNET SAUVIGNON-MERLOT                               $2,405.00

PUNTA MORRO
MEZCLA DE TINTOS RESERVA DE LA CASA                            $935.00

                         Los precios incluyen IVA
              Prices are in Mexican pesos and include taxes
CHAMPAÑA / CHAMPAGNE

MÔET & CHANDON BRUT IMPERIAL                                      $2,170.00
VEUVE CLICQUOT                                                    $ 2,570.00

                 CARTA DE LICORES / LIQUOR LIST
WHISKY ESCOCES
J.W. ETIQUETA ROJA                                                 $95.00
J.W. ETIQUETA NEGRA                                               $140.00
CHIVAS REGAL 12 AÑOS                                              $155.00
BUCHANAN´S 12 AÑOS                                                $165.00

VODKA
STOLISCHNAYA                                                        $95.00
GREY GOOSE                                                         $110.00
ABSOLUT                                                             $85.00
MARTINI DE LA CASA                                                  $90.00

BOHEMIA
                      CERVEZAS / BEER                              $70.00
CORONA                                                             $50.00
TECATE LIGTH                                                       $50.00
PACIFICO                                                           $50.00
STELLA ARTOIS                                                      $80.00
CERVEZA ARTESANAL AGUAMALA SIRENA                                  $95.00

             BEBIDAS SUAVES / SOFT DRINKS
SODAS                                                              $35.00
PERRIER 750 ml                                                      $80.00
LIMONADA                                                            $45.00
TÉ HELADO                                                           $45.00
SANGRIA                                                             $75.00
MARGARITA DE LA CASA                                               $105.00

                             Los precios incluyen IVA
                  Prices are in Mexican pesos and include taxes
Relaxing Blast
     Take a time to inmerse
         yourself in a piece of paradise

                                                      SPA Service
                                           SERVICIO DE SPA
Spa Services

MASAJES
FOR THE BODY
AROMATERAPIA
Una combinación de aromas difuminados en el aire le brindara un
profundo descanso físico y mental en combinación con un masaje
relajante con aceites esenciales.

AROMATHERAPY
This gentle and soothing body massage uses a customized blend of
essential oils diffused into the air, and mixed directly into the massage
oil.
                                                  60 min.     US $ 120.00

VELO DE NOVIA
En este día tan especial para ti, tu piel merece un facial, un tratamiento
corporal para obtener una piel suave y tersa. ¡Un masaje te hará sentir
libre de estrés añadirá alegría a tu día!

BRIDAL TREATMENT MASSAGE
This is a very special day for you. You are the queen of the event. For this
reason, your body and face deserve a deluxe treatment. It will be a bliss!
                                                   120 min.     US $260.00
                                                    60 min.    US $ 120.00

MASAJE ESPECIAL PARA PAREJAS
Consiéntase con un masaje y las esencias relajantes de la aromaterapia.
Comparta al lado de su persona amada una botella de vino espumoso,
acompañado de una de las siguientes opciones:
-Trufas de chocolate.
-Tabla de quesos.

COUPLES MASSAGE
Treat yourself with this side by side soothing and gentle full body massage
with aromatherapy and the soft glow of candlelight, followed by a bottle of
sparkling wine and one of the following:
-Chocolate truffle.
-Deli cheese.
                                                     60 min.      US $ 288.00
MASAJE DEEP TISSUE
El masaje de tejido profundo incrementa la flexibilidad y brinda alivio a los
músculos adoloridos por contracturas producidos por el estrés, malas
posturas, exceso de cansancio.

DEEP TISSUE MASSAGE
This massage technique focuses on specific muscle groups to increase
flexibility and to decrease tightness, stressed muscles that require special
attention while utilizing deep pressure.
                                                   60 min.     US $ 120.00
                                                   75 min.      US $150.00
MASAJE CABEZA, CUELLO Y ESPALDA
Un tratamiento que le brindará un inmediato alivio a las áreas de su espalda
y cuello donde la acumulación de estrés es recurrente.

HEAD, NECK AND BACK MASSAGE
This massage uses a combination of massage techniques on particular
areas where stress tends to accumulate. Customized pressure is used to
ease tension on the contracted areas.
                                                   30 min.    US $ 60.00
                                                 60 min.      US $110.00
MASAJE LINFÁTICO
Es una técnica en la cual todas las maniobras se realizan con movilizaciones
suaves, lentas y progresivas para ayudar al cuerpo a eliminar retención de
líquidos y trastornos inflamatorios con origen linfático.

LYMPHATIC MASSAGE
It is a very light tactile massage. Lymphatic Massage is a therapy for
treating the body where excessive amounts of fluid have built up causing
swelling.
                                                     60 min.      US $120.00
MASAJE PRENATAL (EMBARAZADA)
Suave y delicado masaje que le relajará inmediatamente. Consintiendo tu
cuerpo, ayudando a relajar la zona lumbar y al mismo tiempo favoreciendo
la circulación sanguínea.

PREGNANCY MASSAGE
This soothing and gentle massage aims to relax muscle tension and
provide immediate relaxation while promoting blood circulation.

                                                     60 min.     US $120.00
MASAJE DE PIEDRAS CALIENTES
Disfrute un profundo descanso con nuestro tratamiento que consiste en
relajar tus músculos con piedras calientes y aceites aromáticos, dando un
descanso inmediato y relajando con cada movimiento suave.

HOT STONE MASSAGE
A deeply comforting treatment to relax your muscles with hot stones and
aromatic oils, giving an immediate break and relaxing with each gentle move-
ment.
                                                      60 min.    US $ 150.00

MASAJE SUECO
Un masaje suave que le activará la circulación, le brindará un descanso y
armonía completa a su cuerpo y mente.

SWEDISH MASSAGE
The classic stress-reducing massage designed to promote relaxation, improve
circulation, relieve muscle tension and restore harmony and well-being.
                                                      60 min.    US $ 110.00

MASAJE RELAJANTE
Consiente a tu cuerpo con este masaje que es destinado a eliminar las
tensiones y a reafirmar músculos y articulaciones. Su efecto tonificante y
relajante favorece la circulación sanguínea, linfática y la eliminación de
toxinas, esto ayudara a tu cuerpo a reencontrar su equilibrio.

THERAPEUTIC MASSAGE
Increase energy from relief of stress, muscular tension and pain. Using a
greater range of techniques involving the use of forearms and elbows.
                                                      60 min.    US $ 110.00
                                                      75 min.    US $140.00
FACIALES
FACIALS
FACIAL ANTI-EDAD
Tratamiento oxigenante e hidratante. Afina las líneas de expresión recu-
perando la vitalidad y firmeza con la aplicación de ampolletas. Masaje de cara
y cuello para una relajación profunda.

ANTI-AGING FACIAL
A treatment to slow the aging process, brightens skin, and reduces wrinkles
with vitamins. Soothing and relaxing neck and facial massage.
                                                      75 min.   US $ 150.00

FACIAL HIDRATANTE
Un tratamiento oxigenante de limpieza que afina las líneas de expresión
para recuperar la vitalidad y firmeza con la aplicación de ampolletas. Se
complementa con masaje en cara, cabeza y cuello.

MOISTURIZER FACIAL
A cleaning oxygenating treatment that refines line to restore vitality and
firmness. It is complemented by massage face, head and neck.

                                                     60 min.     US $120.00
FACIALES Y MASAJES
FACIALS & MASSAJES

VINOTERAPIA
Es un tratamiento con exfoliación de semillas de uva, dando así, una
limpieza profunda e hidratante con una mascarilla de vino, finalizando
con un rico masaje para dejar la piel hermosa.

WINETHERAPY
A treatment with grape seed exfoliation, giving a deep cleaning and
moisturizing with a mask wine, finishing with a massage to make
beautiful skin.
                                                   75 min.    US $ 150.00

VIP Combo
Consiente tu piel con un rico facial refrescante y al mismo tiempo recibe
un masaje que dejara atrás todo el cansancio, refrescando tu piel y
relajando tu cuerpo.

VIP COMBO
Give your skin a refreshing facial while receiving a massage that will
make you leave all tiredness, refreshing your skin and relaxing your
body.
                                                    80 min.    US $ 180.00
Información Importante

-Un cargo extra de $5.00 dlls. Por el uso del gazebo.

-Por favor reserve por lo menos con 3 horas de anticipación.

-Para cancelaciones, por favor hágalo por lo menos 1hora antes de su cita
para evitar un cargo del 50% del costo de la terapia solicitada.

-Propina no incluida.

-Precios incluyen impuestos.

Important Information.

- Add $5.00 dlls for the use of the Gazebo.

- Please, schedule at least 3 hours before your treatment.

- Please give us at least 1-hour notice to avoid paying the 50% of the service for
any cancellations.

-Gratuity not included.

-Tax included in price.
Peaceful Retreat
    Listen to the sounds around you
       in this beautiful place by the sea

                                            REGLAMENTO DE HOTEL
                                                     Hotel Rules
REGLAMENTO DEL HOTEL
HOTEL RULES

-La hora de entrada (Check-in) es a las 3:00 p.m. y la hora para checar la
salida (Check-out) es 12:00 p.m. (Medio día). Si algún huésped permanece
más tiempo, después de la hora del Check-out, se le cargará un porcentaje,
estipulado en la porta-llave, dependiendo la hora de su salida.
-Check-in time is 3:00 p.m. and departure (check         out) is at 12:00 p.m.
(Noon). If a guest stays more time after check-out hour, a percentage of the
rate (stipulated in the key holder) will be charged, depending on the hour of
your departure.

-Las visitas no están permitidas después de las 10:00 p.m., solo las
personas registradas podrán permanecer en la habitación después de esta
hora.
-Visits are not allowed after 10:00 pm, only registered guests may stay in the
room after this hour.

-EI hotel no asume responsabilidad por servicios externos contratados
como taxis, tintorería, médicos, etc.
-The hotel does not take responsibility for external services hired as taxis,
dry cleaning, medics, etc.

- EI hotel ha tomado medidas de seguridad adecuadas y cuenta con un
Seguro de Responsabilidad Civil conforme a lo señalado en la
NOM-07-TUR-2002.
-The hotel has taken adequate security measures and has a Civil
Responsibility Insurance as stated in the NOM-07-TUR-2002.

- El establecimiento no se hace responsable de daños parciales o robo del
vehículo ni de objetos dejados en su interior.
-The establishment does not take responsibility for partial damage, theft of
the vehicle or objects left inside.

- Ningún usuario, no registrado, tiene derecho a dar alojamiento a ninguna
persona sin el consentimiento previo de la gerencia, en todo caso deberán
llevarse a cabo los trámites correspondientes para su registro y el pago de
la cuota de hospedaje respectiva.
-No unregistered user has the right to provide accommodation to anyone
without the prior consent of management, in such cases the proper
procedures for the registration and payment must be taken.
- El establecimiento exhibe claramente en el área de recepción y en todas las
habitaciones, las tarifas de hospedaje vigentes y este Reglamento, invitando a
nuestros huéspedes a su debido cumplimiento.
-The establishment clearly displays the accommodation rates and this
regulation in the front desk area and all the rooms; we invite our guests to its
due compliance.

- EI hotel no se hace responsable por objetos perdidos que no se hayan
depositado en la caja de seguridad que se encuentra en su habitación.
-The hotel is not responsible for lost objects that haven't been deposited in the
safe box located in your room.

- Los objetos o valores olvidados por algún huésped en la habitación,
quedarán en custodia de la administración del hotel por un término de 60
días, concluido este periodo y al no haber reclamación alguna, serán
desechados.
-Objects or values forgotten by any guest in the room will be kept by the hotel
management for a period of 60 days, ended this period, and with an absence
of a complaint, the items will be discarded.

- No se permite a los clientes tener ningún tipo de animales en la habitación,
salvo aquellos que auxilien a discapacitados.
-We do not allow our customers to have any pets in the room, except for those
that aid the disabled.

-Quedan a salvo los derechos del establecimiento como de los huéspedes
para denunciar antes las autoridades competentes los hechos que
constituyan algún ilícito o que dieran lugar a responsabilidad por alguna de las
partes en sus personas y bienes, siempre y cuando ocurran dentro de las
instalaciones del hotel.
-The establishment and guests have the right to denounce to the competent
authorities the facts that constitute any crime or to give rise to liability on
either party in their being and property, as long as they occur within the
facilities of the hotel.

- Toda queja, sugerencia o felicitación deberá anotarse en los formatos de
quejas y sugerencias que la administración del hotel tiene a disposición de los
usuarios en la recepción, de acuerdo a los lineamientos fijados por la
Secretaría de Turismo.
-All complaints, suggestions or congratulations must be recorded in the
formats of complaints and suggestions that the hotel management has
available to users at front desk, according to the guidelines set by the Ministry
of Tourism.
- En el establecimiento se han tornado medidas de seguridad instalando un
número suficiente de extintores y detectores de humo para ser utilizados en un
eventual siniestro, en tales circunstancias los huéspedes deberán dar aviso a la
administración.
-In the establishment we have taken security measures by installing a sufficient
number of fire extinguishers and smoke detectors to be used in case of fire, in
such circumstances guests must give notice to the administration.

- Por su seguridad y la de los clientes del restaurante, nuestro establecimiento está
monitoreado por cámaras de vigilancia.
-For your security and the clients in the restaurant, our facilities are monitored by
surveillance cameras.

- Los huéspedes deben comportarse con decencia y moralidad dentro del
establecimiento, quedando prohibido alterar el orden haciendo ruidos que
incomoden o molesten a los demás huéspedes, así como usar la habitación para
ejecutar cualquier acto o juego prohibido por la ley.
-Guests must behave with decency and morality within the establishment, it is
forbidden to alter the order making noises that disturb or bother other guests, as
well as use of the room for acts or games against the law.

- En la prestación de los servicios por parte de este hotel no habrá discriminación
alguna por razones de sexo, credo político, religión, nacionalidad o condición
social. El establecimiento podrá negar sus servicios cuando el huésped se
presente al mismo en estado de ebriedad o bajo el influjo de drogas o
estupefacientes o cuando se pretenda dar uso distinto al del servicio de hospedaje
o por faltas en las reglas en una estancia previa.
-In the provision of services by this hotel there will not be any discrimination for
reasons like gender, political beliefs, religion, nationality or social status. The
establishment may refuse service when the guest is under the influence of alcohol
or drugs; or when pretending to give a different use to our hosting service or by a
previous offense of the rules in a past visit.

- EI incumplimiento de este Reglamento Interno de Hospedaje por parte del huésped será
causal de rescisión del contrato de hospedaje, sin responsabilidad jurídica para la empresa.
-Breaching of this Internal Hotel Regulation by the guest, will be cause of cancellation of the
hosting contract, without any legal responsibility for the company.
DIAPOSITIVAS SIGUIENTES ...
Cancelar